PUBG Mobile (Player Unknown's Battleground) by Tencent has become the popular game among smartphone users with online multiplayer gaming capability. The FPS/TPS survivor game comes with an outstanding graphics and immersive playability, which make the users stick with it. The company started pushing out the biggest update they have ever developed for the game. The updates already did hit Android and iOS devices.
Newest update brings a new map in the game, named Sanhok. The developers claim it to be more thrilling than other amps as it contains dense jungle, varying landscapes and a lot of space to hide. It also allows playing within a small map area to increase the adrenaline level of the gaming. Also, the game now supports First-person shooting mode.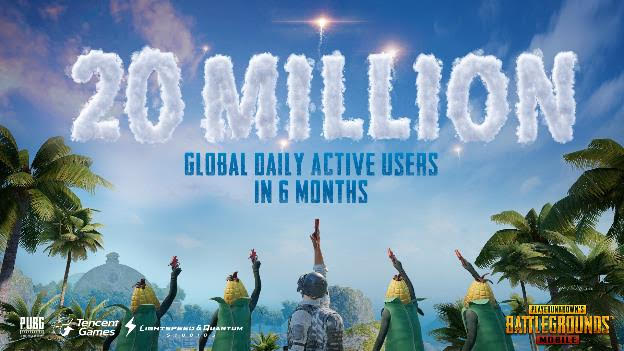 PUBG Mobile has the average daily user rate of 20 million, claims Tencent which makes it one of the most popular games available today. The same can be played in PC using Tencent Buddy Android emulator which ps the keys to certain gestures. With the new update, you can also grab some new weapons like Flare Gun, QBZ, Muscle Car and Bulletproof UAZ. Also, it can detect and block bots or cheating plugins. Additionally, the season page shows the player's all stats in the season.