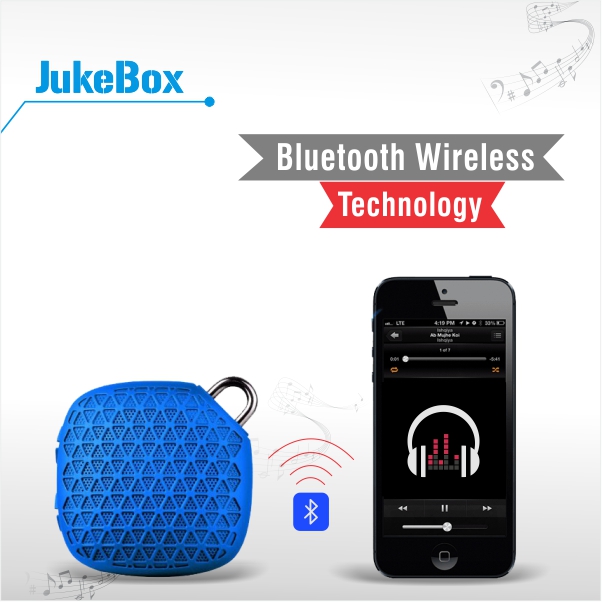 The premium mobile accessory manufacturer Pebble has unveiled their new product in India. The company has launched the new product named as Jukebox, which is a mini portable Bluetooth speaker. The jukebox is a very slim Bluetooth speaker and its design is the biggest USP of that product. You can check out the comparison of several such types of portable speakers at trustedcomparison.
Key features of Pebble Jukebox:
Play music wirelessly through Bluetooth technology

Inbuilt microphone for hands-free talking/calling

Super powerful and loud

Supports aux and microSD cards

Sleek and small design makes it easy to carry around 
The Jukebox weighs around 145 grams and has a Bluetooth range up to 10 meters. Additionally, it has an inbuilt microphone, which allows you to receive or make calls. The speaker also features AUX port (it comes with bundled with AUX cables) through which one can connect it to any device.
Ms. Komal Agarwal, Director Marketing, Pebble said:
"We believe in the perfect amalgamation of quality and lifestyle design. Pebble Jukebox is the best entertainment device on the offer that enables you to carry music wherever you go. The compact modern design, high-quality sound, affordability, and convenience will make it stand out among premium Bluetooth speakers available in the market today." 
The new Pebble Jukebox costs Rs. 1199 and you can get it from the leading e-commerce portals including Amazon and Flipkart.