Opera browsers are well known for their innovative design and inbuilt data saving technologies ever since the Internet became much ubiquitous on cell phones, from early 2000's. Now, the developers have come up with an innovative Android browser app, which is entirely redesigned version of their standard browser apps, named Opera Touch. The new browser is no way similar to the previous browsers released by the Opera's parent organisation.
According to the Opera, the Opera Touch is wholly designed for one-hand usage and is helpful for busy people. Apart from the conventional way of smartphone usage, we prefer to use the smartphones with only one hand, hence is it quite uncomfortable while using the regular browsers, especially in switching between tabs. Opera Touch has a toggle button on the centre to solve all the issues which you can use switch between tabs and options.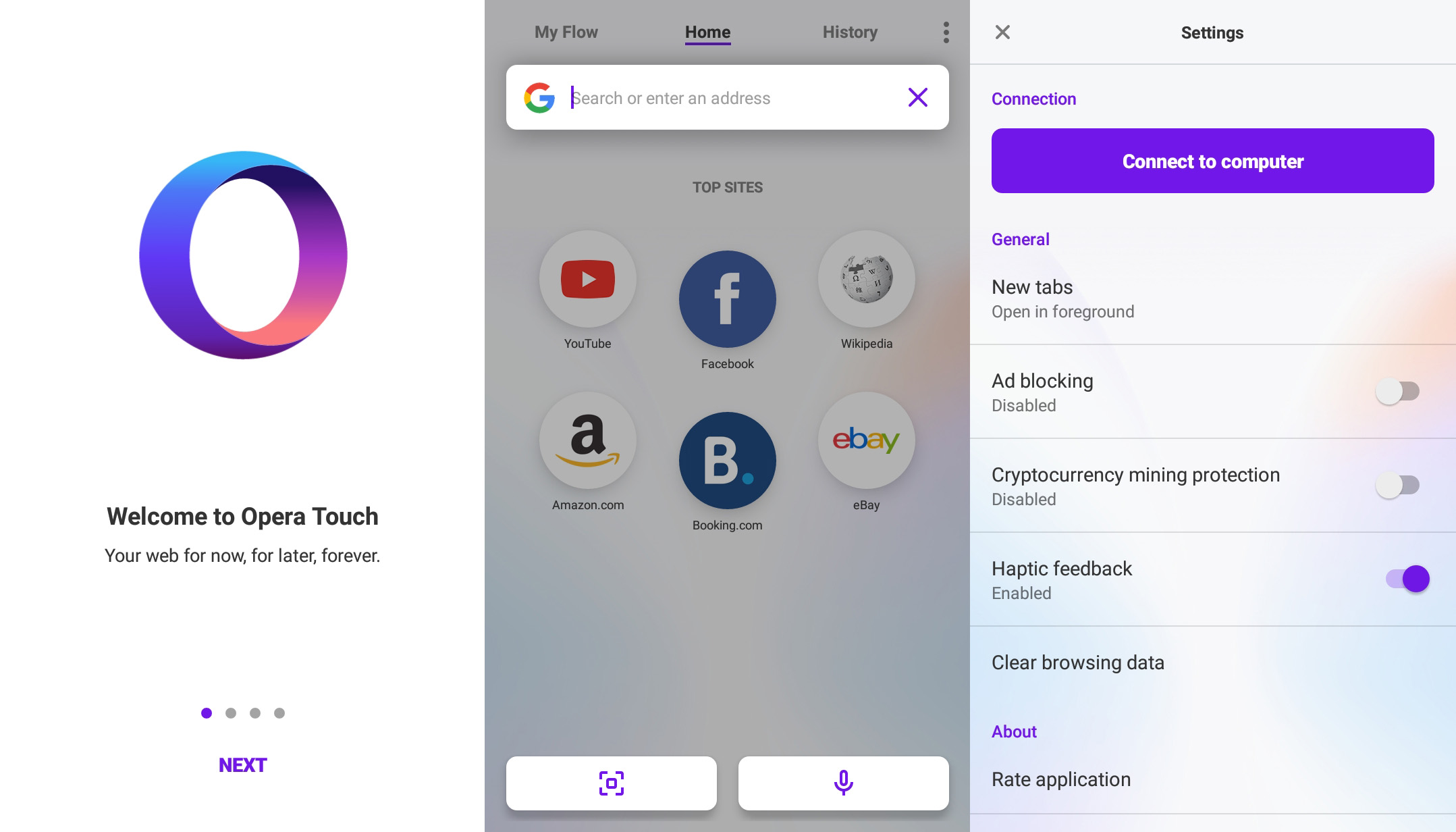 Opera Touch Features
Instant ready to search
Whenever you open the browser or a new tab in the browser, it opens in a "Search Mode". You can instantly search google using keyboard input, enter any URL, SCan QR Code or even search using your voice by tapping the floating microphone icon at the bottom.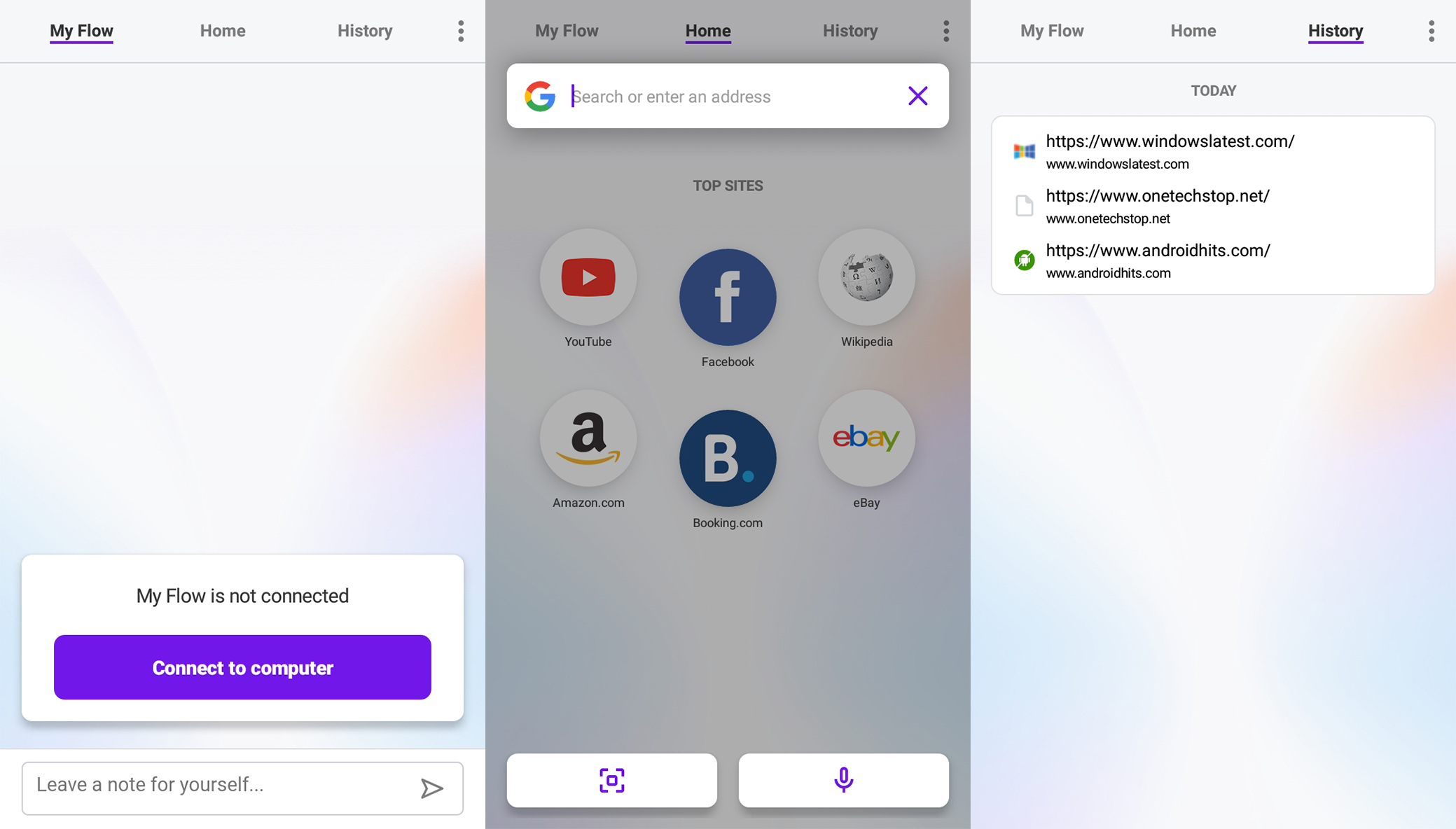 Fast Action Button (FAB)
Opera introduces a new button named Fast Action Button (FAB) which is the quick access way on the Opera Touch browser. A gentle tap on the button will instantly switch you to the next tab opened. You can use it for multiple purposes by touch & hold so that you can change between other tabs, move to see all tabs, reload/close/send to flow.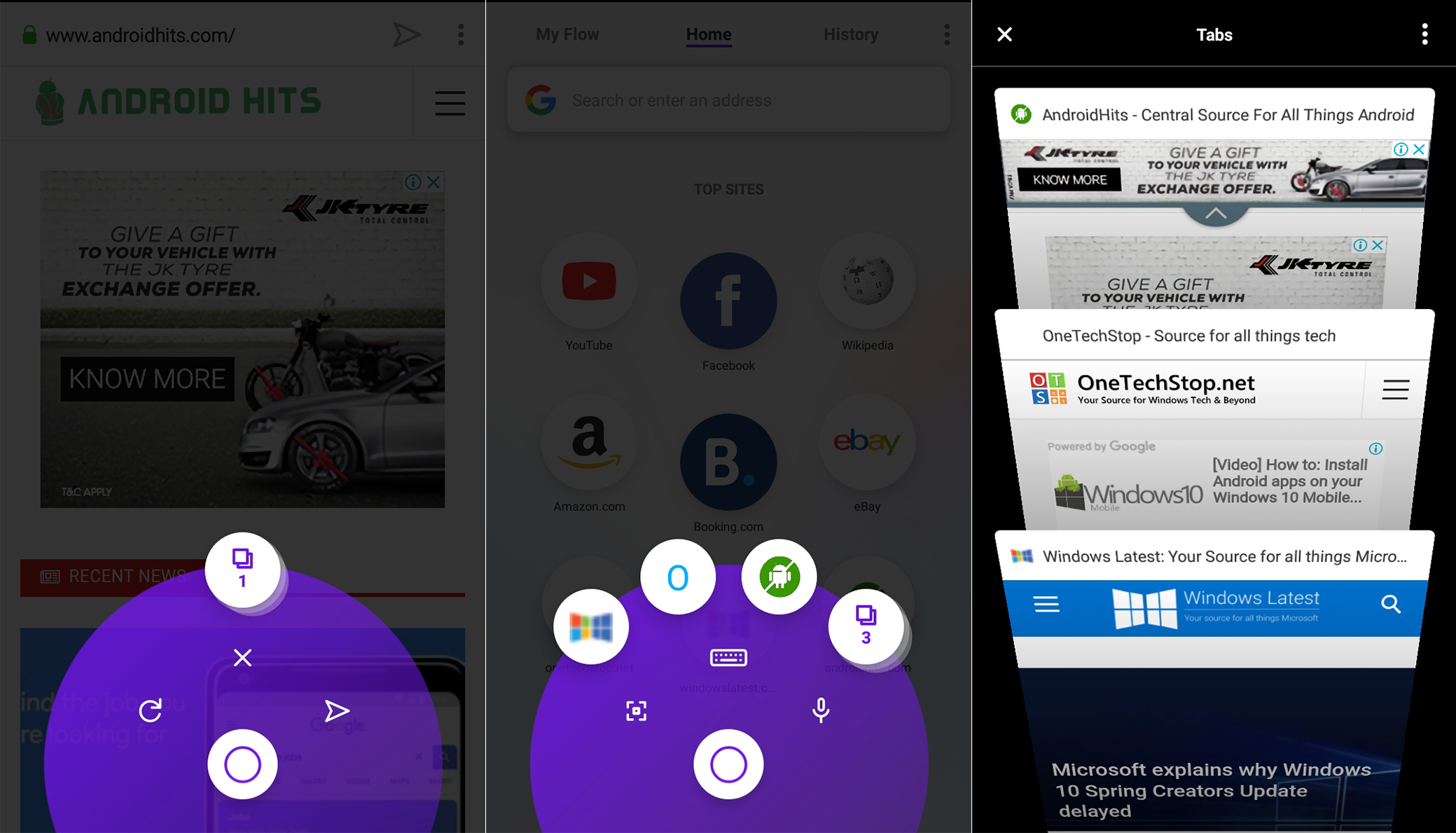 My Flow
In case you need to save your links, pages, or media content from the browser to somewhere secure, the Flow is the solution. You can open Opera Browser in PC and Scan the QR Code from Flow section using Opera Touch browser in Android smartphone. Whenever you need t send something to save, you can select "Send to My Flow", and it will be kept in PC.
You can currently download the Opera Touch browser for Android smartphone from Google Play Store, and will rollout to iOS users soon.