We all know OnePlus has been teasing a 5G phone for the coming year and now we have a possible first look at the same. The shot we have here is an internal company meeting in which Pete Lau was attending. We see that an employee got a shot at a presentation that was being showcased there.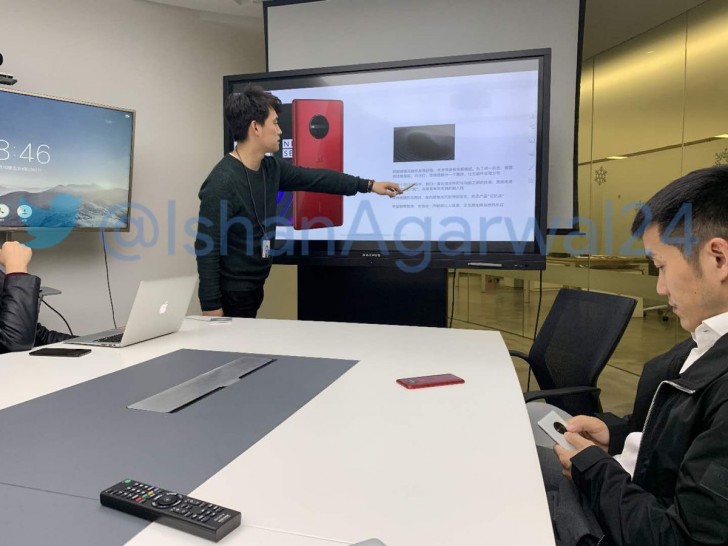 This might be a prototype, so take it with a pinch of salt, though the back is a pretty big circular camera that might remind us of the Lumia series, and surely that OnePlus is seriously looking into their camera department. We can see two devices here one red variant and a second white variant which is in the hands of an executive. 
The device is supposed to be launching in early 2019 which might take the lights of some budget minds waiting to grab a Galaxy S10 the next month. 
The first carrier to get OnePlus 5G will be EE IN UK and the phone is supposed to run at around $200 higher than the 6T due to the new bands and maybe some other little improvements under the hood. It should be coming with Snapdragon 855 and an X50 modem.