The latest partnership of OnePlus with the racing legends McLaren, bringing the OnePlus 6T McLaren Edition along eith their new fast charge tech – the Warp Charge 30.
The OnePlus 6T McLaren Edition is not like any other limited edition devices that they've made earlier. This one packs in 10GB of RAM and a 256Gigs of storage as the standard. Also comes with a new 30W Warp charger in their retail package box.
Visually speaking, the OnePlus 6T McLaren edition has a stealthy look with some deep Orange touch to its sides representing the legendary McLaren sports car. The 6T McLaren edition has a glossy black rear panel with some carbon fibre pattern underneath that shows up under direct light.
The side and bottom edges of the phone have the McLaren signature Papaya Orange accent color which shines when light hits at certain angles. The McLaren logo at the back breaks light into different color patterns as well.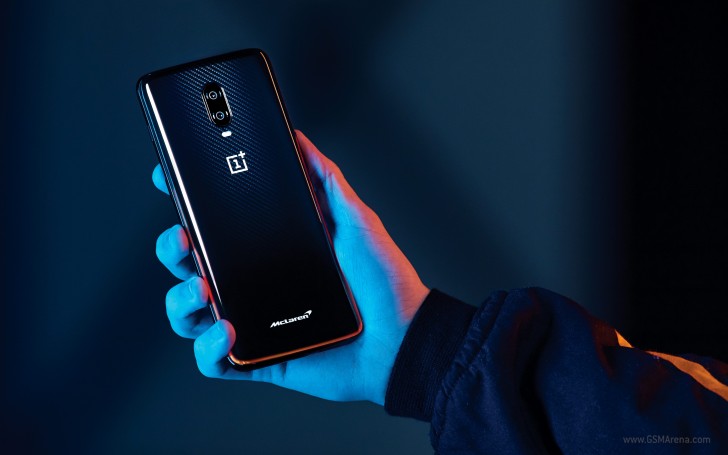 Warp charge is almost as impressive as the phone. The charger packs in a 30W power and trasnfers to the Mclaren 6T with a beefy orange braided color cable. OnePlus says their new Warp Charge can juice up the phone to 50% in about 20 minutes. Although high chances are the regular 6T will also support the same.
The OnePlus 6T McLaren Edition is the same inside as it used to be before, we have the same 6.41-Inch 1080×2340 AMOLED display, a dual 16MP f/1.7 camera on the rear, 16MP f/2.0 selfie camera, in-display fingerprint scanner and the latest Snapdragon 845 chipset.
The OnePlus 6T McLaren Edition will go up on shelves starting from 13th December in Europe, USA and India at $699.