Again, the OnePlus team is receiving a huge number of complaints about a new issue. Just after the 911 bug fix, now everyone is experiencing a bug which causes heavy battery draining in the OnePlus 5 devices. Since the official launch, OnePlus 5 is receiving tons of complaints and replacement requests. Jelly scroll issue, 911 bug, now battery draining.
This new battery draining issue was first appeared after updating to the latest software patch. So the new update is the culprit as it broke something else. If you have already updated it, don't worry, It's your fate lol.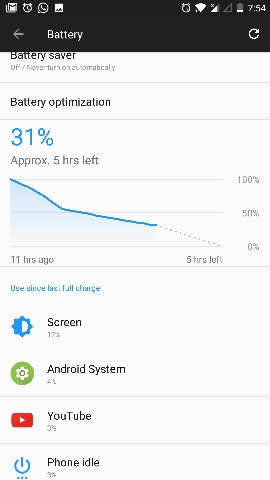 Even with the Doze mode enabled, some OnePlus 5 owners claim their battery level dropped by 20-25% during the night. It is not an unknown issue because many of the users are reporting the issue in the OnePlus official forum. A user's
A user reports: "Have one plus 5 , midnight black. Using the phone since 1 month. There were no issues no initially. Since last 2 days, since i have got update for 911 error, i am suffering massive battery drain in phone idle. It's about 30% with all the apps running & 20% with closing all apps & Internet in 6 hours of sleep mode.please guide me."
The users are getting angry on this. OnePlus has the responsibility to fix all these issues when considering the cost of the device.