Few hours back, OnePlus has officially revealed the invitation kit for OnePlus 5 launch, which is set to be on 21st June. OnePlus has been teasing the device from many days and now the latest post from company on their official Weibo handle also reveals the device's design once again.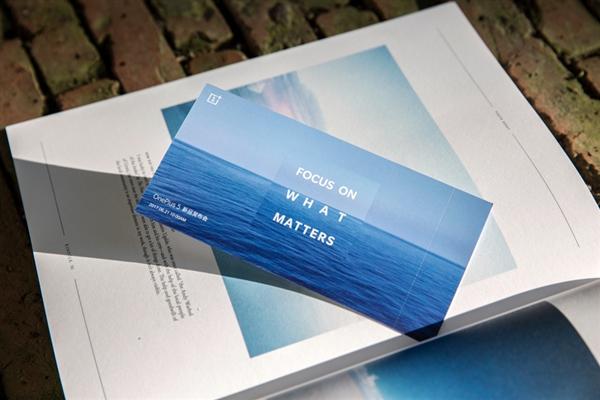 The paperwork shown with the invitation includes some brochures,
tickets and a silicon case for the OnePlus 5, labelled "FOCUS ON WHAT MATTERS" on almost every spot.The date on the invitation kit confirms that the OnePlus 5 will be officially launched on June 21st, in China at 9AM. The black case for OnePlus 5 included is the most noticeable thing among all. The camera position seems exactly same as they teased earlier, yet the camera portion cutting on the case looks similar to Oppo R11. The fingerprint scanner is also obvious to be on front panel, on physical home button. OnePlus also teases that the device will have a "double suspense" which has to be unveiled by the official conference only. It is not clear whether the company meant to say about the double camera as double suspense, or anything else like a VR or other kind of add ons for the device, planned to be unveiled along with the smartphone to try their hand on every aspects of smartphone market.
OnePlus 5 is expected to come in two variants, with 6GB/8GB LPDDR4X RAM and 64GB/128GB UFS 2.1 storage space. The smartphone is likely to be powered with Qualcomm Snapdragon 835 Chipset clocked at 2.4 GHz. The rear camera units will be of 16MP+2MP, says report. OnePlus would probably get into qHD display with sAMOLED panel by OP5. We can also expect 3,300mAh battery pack to juice up the performance by time. The device's official launch is set to 21st June, while the Indian market will witness the device in the very next day.