As expected, Nokia launches their new smartphones at MWC 2018 which is happening just now. The Finnish company has just unveiled their new model Nokia 1 with Android Oreo out of the box. This new smartphone is an Android Go edition one, and it comes with Google's recently introduced lite Android platform named as Android Go edition. The device is priced at  $85 and is clearly targetting the entry-level users and budget oriented customer base. It will be available from April, this year.
The Nokia 1, powered by Android Oreo (Go edition), will launch in Europe, Middle East, Africa, India, Asia Pacific, Australia, and Latin America this April, priced at just $85. However, the Go edition Android does not offer all features and capabilities of normal Android operating system, because it is made especially for the low RAM smartphone devices. However, it will have optimized apps for better functionality with low RAM. The device has 4.5-inch IPS display, 1GB RAM, 5Megapixel rear camera and a 2megapixel front sensor.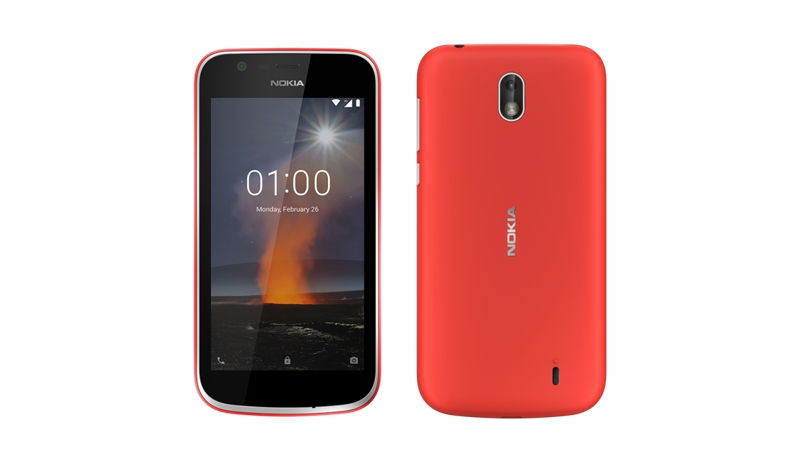 All in all, Android Oreo (Go edition) looks to fulfill Android Go's promise by delivering lean, but still capable, software on entry-level hardware. Speaking of which, Google says that devices running the new software will arrive "in the coming months," but no further specifics were given.
According to Google, the Android Oreo (Go edition) is comprised of three tenets: the operating system, Google apps, and the Play Store. Starting with the operating system, Google optimized it to the point where it says that "the average app" is 15 percent faster on the new software. Google also optimized Android Oreo (Go edition), as well as the preinstalled apps, to take up 50 percent less space.