Nexus Sailfish, the next alleged Nexus device from HTC is being a hot topic from last few days, including many leaks, from Launcher to Specs. And now, the Nexus "Sailfish" device is spotted on GFXBench Benchmarking platform. From the previous leaks, we all are clear about the accuracy of GFXBench in showing out the device specs.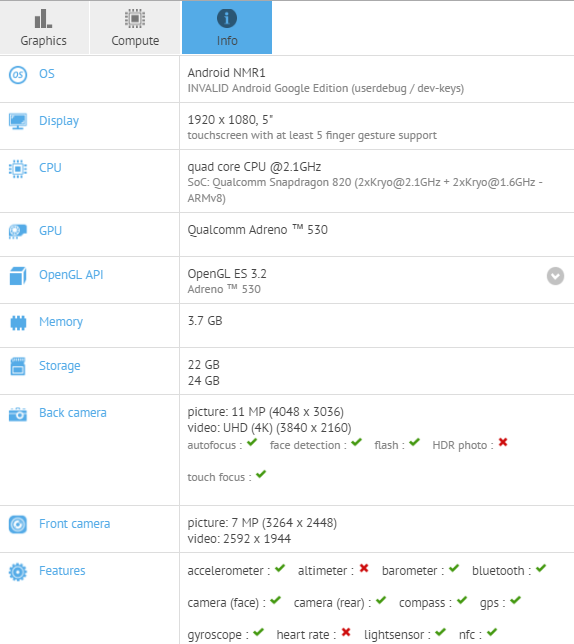 From the GFXBench, the Nexus Sailfish features a 5 inch, Full HD Display, and it points to a device could be named as Nexus 5*, probably 5P. The device is powered with Qualcomm Snapdragon 820 SoC, with Adreno 530 GPU. The smartphone runs on the 4GB RAM and the in-built storage capacity of 32GB. The rear camera is of 12 Mega Pixels and having an 8MP front facing camera. The rear camera supports 4K Video recording.
There is also some Graphics test results are included along with the datasheet, but incomplete. The Google Nexus Sailfish runs the OS named as "INVALID Android Google Edition", in GFXBench and obviously it is Android Nougat 7.0. So the device would launch only after the arrival of the final build for Android Nougat.