The Telegram Instant Messenger App on Android is getting more advanced day by day and they have already defeated WhatsApp in terms of functionality. But it could not achieve the deserved popularity as much as WhatsApp. At the same time, it highly secured and less number of users won't get trapped you into scams and fake accounts.
As of the first official update for Android users of Telegram in 2017, they had just rolled out an update with many features which everyone wants and loves. The update adds up the version number to 3.6. The notable feature included is "Unsent Messages", which is like Ctrl+Z for your sent messages. It will delete the message from both sender and receiver forever. Only recently sent messages can be deleted by this way. Also, they had added a statistic option in Settings panel to analyze data and storage consumption by app by classification.
Telegram has introduced a new permalink domain for sharing Chat links, Group links or bot links. We can now use "t.me" instead of "telegram.me" (for example t.me/androidhits_bot). The App can now remember the scroll position on a chat when the user returns after exiting or moving to another chat. Also, the dates of messages are shown on top of the page. You can also now report spam from Secret Chats and can send any files at a higher speed.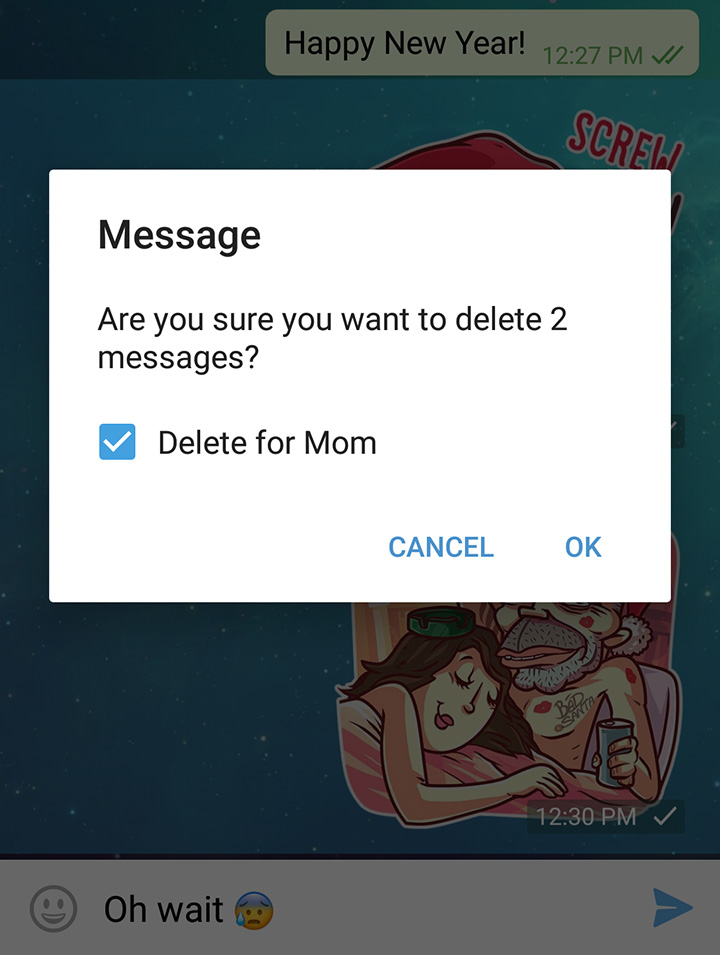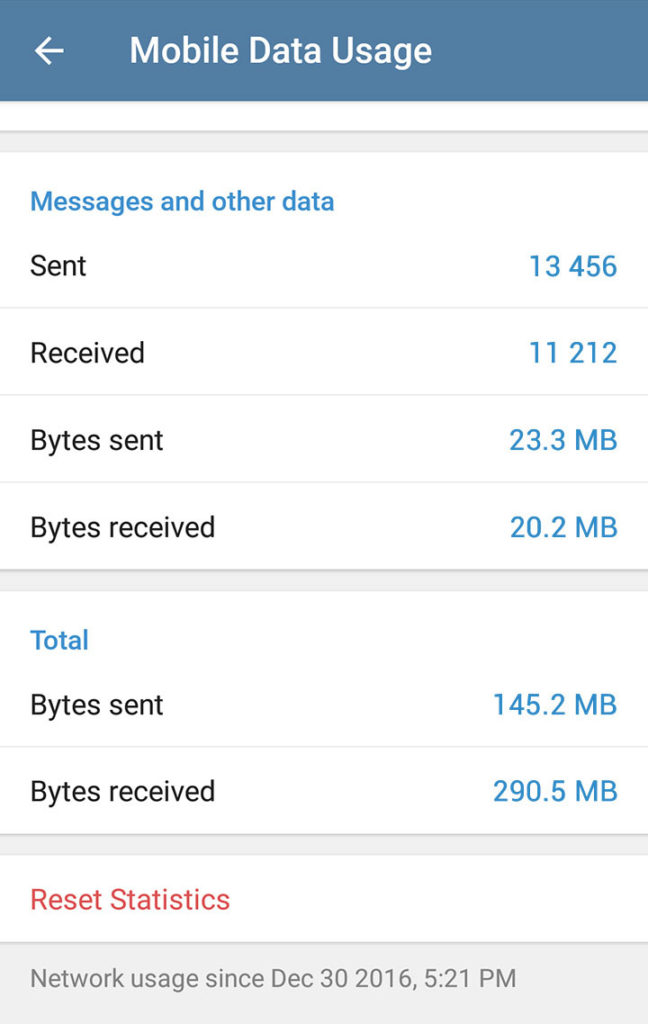 Additionally, Telegram has added three more emojis and support for GIFs from Gboard – Google Keyboard. Android 7.1 will get a fast action menu on Home screen.