Health Care Success (HCS), a Finland-based healthCare electronic gadget manufacturer has just made their debut in India, launching with a new name "Tango". The Company's distribution duty all over the India is taken by Immpetus Enterprises and their wearables will be named as "TANGO" attached with App "ACT2FIT".
For those who doesn't get the idea about HCS company, it is founded and lead by Prof. Seppo Saynajakangas who is well known for making the world's first wireless heart rate monitor gadget. So we can expect the best quality for the wireless trackers from the company, hoping "First is Best".  the trackers are not only for self-monitoring the health condition through smartphone, but healthcare professionals, doctors, clinicians and other healthcare stakeholders could monitor activities and health conditions of their patients.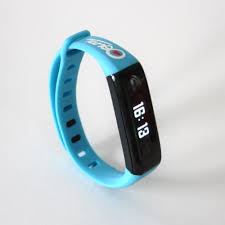 According to HCS Global Business Development Head Rishi Kamal :
"Data from International Data Corporation for third quarter of 2016 has shown that despite the smartwatch market not faring so well, the overall wearables market grew by 3.1% year over year, with basic wearables, primarily fitness trackers, experiencing double-digit growth and accounting for 85% of the market."
Tango as initially, they introduced four health care gadgets and trackers. All of them are electronic hand bands having a touch screen and smartphone connectivity.
TW102 Tango (HCS) Wellness Motivator
The Tango Wellness Motivator wristband can track the body activities and sync with smartphone app through Bluetooth. The device has 3D Accelerometer sensor which can count the steps moved accurately. The OLED screen displays Calories burned, distance travelled, exercise timer, target goal and time for normal.  The device can be charged using USB Cable and lasts up to 2-3 weeks in a single charge. The TW102 Tango wristband works with Android devices having Android version 4.3+.
TW149 Tango Wellness Motivator HEART
The TW149 Tango Wellness Motivator HEART is more advanced than TW102, having more additional features with Notification/Call alert and optical Heart rate monitor. Its features are as shown below:
Optical Heart Rate sensor
Selectable Duo Display
 Water proof
3D accelerometer
Sleep monitor
Burned calories
Distance travelled
Notifies you the incoming calls / missed calls / messages of various social networks
Reminder for the move, pills, hydration
Automatic Excercise timer
Target Goal Percentage
Stopwatch
Interval timer
Vibration alarm
Cloud Server data upload
Share exercise data with iOS Health Kit / Google Fit
The device also works with Android 4.3+ and iOS 6+ devices and lasts the battery charge for up to 1 Week.
TW168 Tango Wellness Motivator PULSE
The PULSE model is a simple health tracker and it more like TW102. It has no connectivity with smartphone, and it's just a standalone device with LCD display. It can track walk counts, distance travelled and burned calories. It has no rechargeable battery, and it uses CR1632 coin batteries.
TW109 Tango Wellness LED
The Tango Wellness LED has no display instead, it is embedded with 7 LED lights to show step counts and target goals. Other controls, obtained data and details will be shown in the App on smartphone. The waterproof/splash proof Tracker is powered up by a CR2032 coin battery.
Now in India, health and fitness tracker giant has joined with Immpetus and we expect a huge imrpovemnt in India's attitude towards health care and rural health improvement.