One of the most popular cross-platform Instant Messenger apps, Telegram has now updated to version 3.15 with some improvements and additions in options. According to Telegram team, the features newly included are treasured for teams that coordinate works through telegram and people who like auto tasks doing using IFTTT (If This Then That).
The first feature added is pinned chats. By using this feature, we can pin the major chats on top which will always be staying at the top. Many numbers of conversations can be pinned to top easily.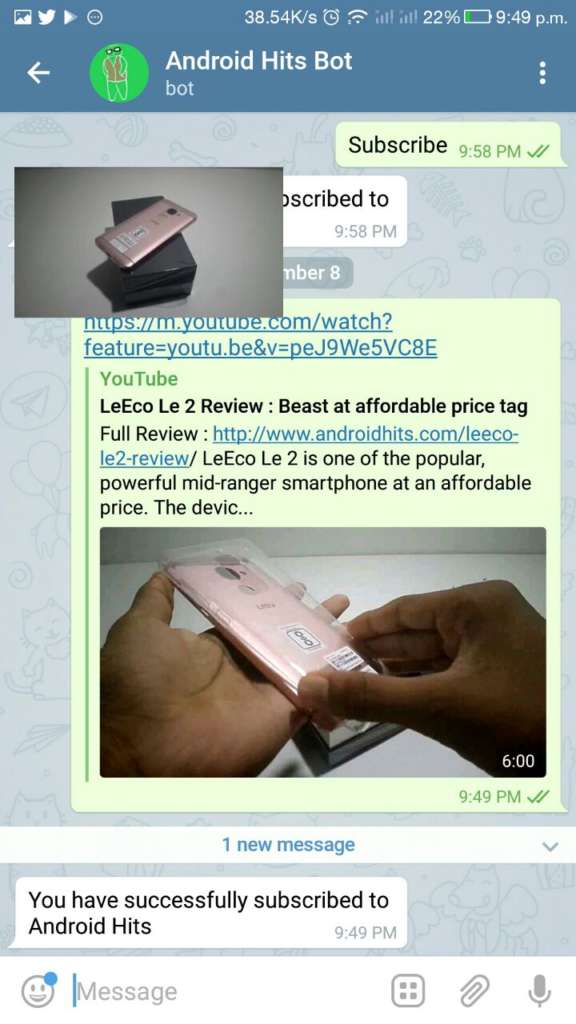 The another significant move from Telegram is the integration of IFTTT. Telegram is the first IM application to add IFTTT support. Using IFTTT, now telegram users can control other devices and online services using Telegram, connected to IoT (Internet of Things). The Telegram bots are also capable of attaching them with together to bring content to subscribers fastly. Even you can e-mail to via IFTTT from Telegram, and other over 360 services.
Interestingly, Telegram now also had introduced the improved in-ap[p image editing and touch-up before sending to it to others. There is also a new feature which opens Youtube and Vimeo videos directly in the telegram app, which floats over the screen like Picture-in-Picture and we can continue in charting while watching videos. Also, you can now forward messages from and to a private chat.