Google has a great section in the Google Play store which lets you access hand-picked best apps and games from the entire store under a single umbrella. It includes various categories of apps and games and each of them are manually selected by the Google team and has awarded with Editor's Choice award. Google launched the new program Android Excellence last year to list the best and productive apps for the users. Now the list got updated and many good apps and games got added to the list.
"The new collections will showcase apps and games that deliver incredible user experiences on Android, use many of our best practices, and have great design, technical performance, localisation, and device optimisation," – said Google about the Android Excellence. It is a modern version of the Editor's choice list. However, it is very useful for users who are looking for best apps from the app crowd. Every day, hundreds of apps are getting released in the Google Play Store. So it is very hard to find out the best apps for your devices. This section lists quality apps and games for needy people.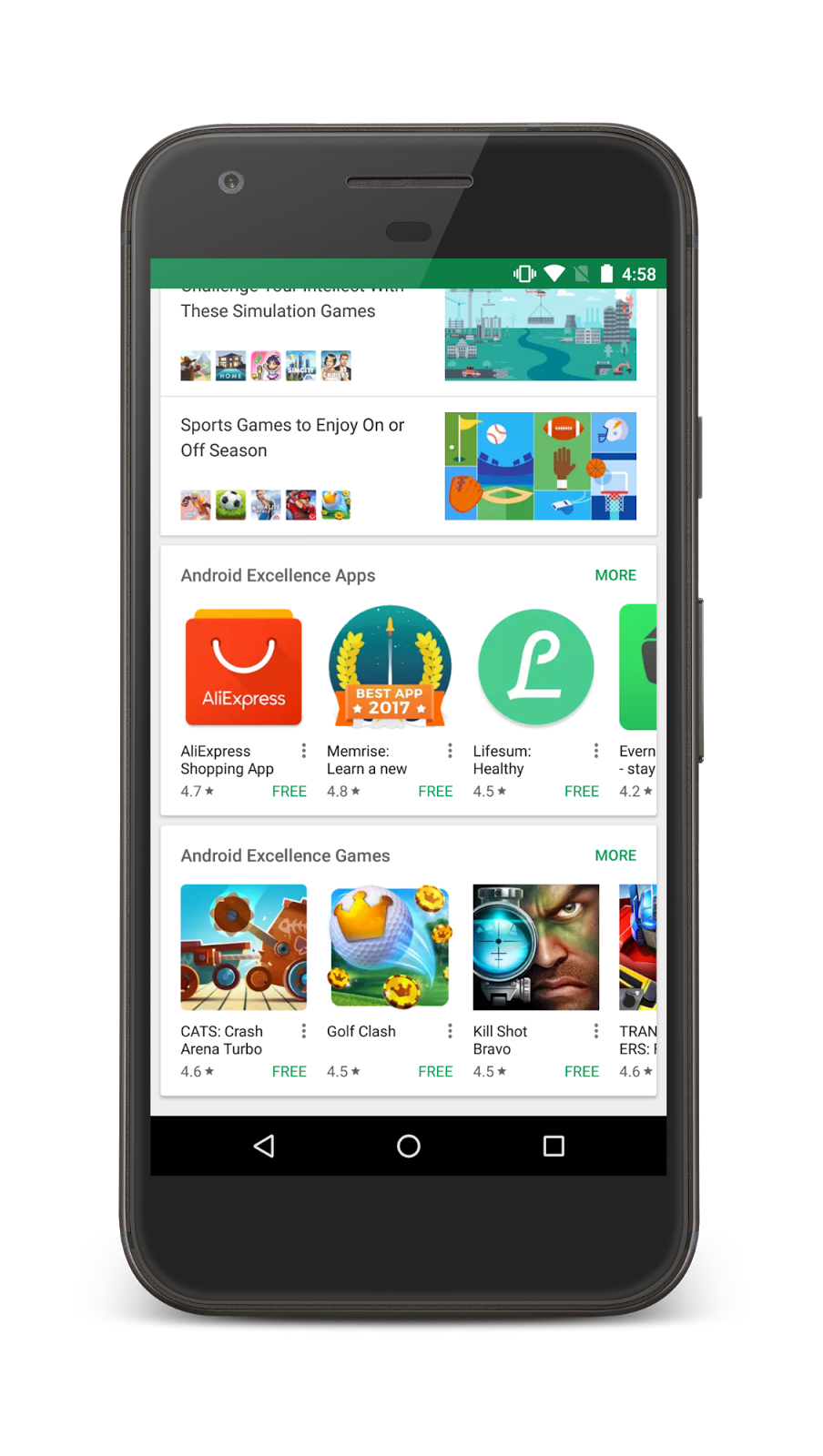 The newly included apps include Beelinguapp, BTFIT, Fortune City, Letras.mus.br, LingoDeer, Memrise, PicsArt, Pocket Casts, ShareTheMeal, The Mindfulness App, Tokopedia, Trello, VivaReal, Wynk Music etc. According to Google, these are the best apps that you can use each day to get maximum out of your smartphones. Now coming to the games, the newly included games include Animal Crossing™: Pocket, Camp Cash, Inc. Flutter: Starlight, Shadow Fight 3, Shadowgun Legends, War Heroes, World of Warships Blitz etc.