Motorola is preparing fr the upcoming even to be held in China n September 6 to launch the Moto Z and the rugged Moto Z Force. And now a heraldic information have been spotted on Weibo, which says about the alleged Moto Z Play.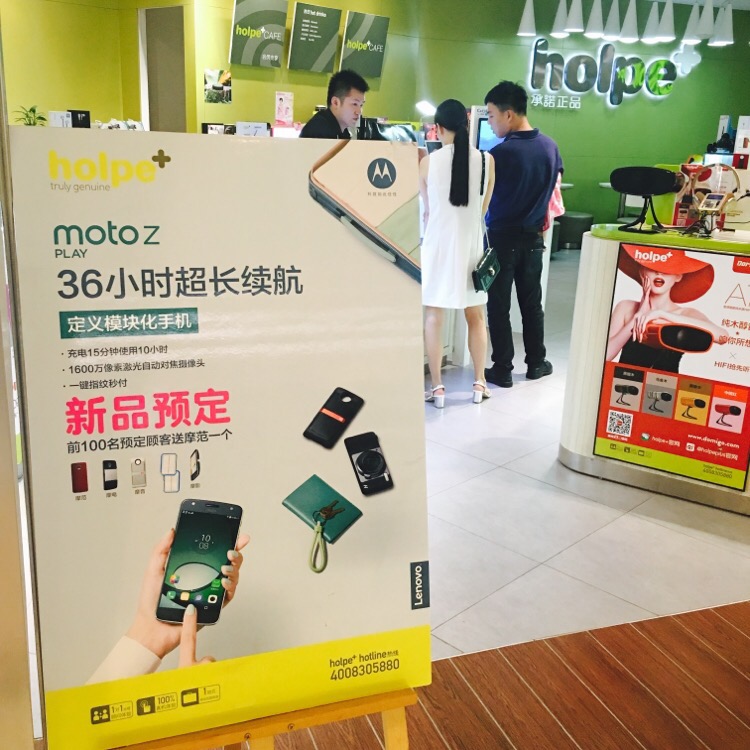 Today, a weibo user had posted an image of a banner shown in front of a Chinese retailer, advertising about the Moto Z Play. It is about t pre-order the device. The device is expected to launch alongside the Moto Z and Moto Z Force, but not confirmed yet. From the promotional banner, the Moto Z Play will have a huge battery, which can run upto 36 hours in standby mode. As the Moto Z and Moto Z Force, the Moto Z Play is also a 'Modular-Smartphone' supports the Moto mods. The device will sport a 16 Mega pixels of rear camera, with a laser Auto Focus system. Company says that a 15 Minutes of charging can make the device to run around 10 hours, points out a huge battery with QuickCharge.
As the Motorola (Lenovo) is in the way of the next event on September 6, we could expect the official unveiling there. Or even if the Moto Z Play would not get official in Sep-6, we can expect any very soon dates, as the Chinese retailers had already started showing the official promotional banners.