Motorola's parent organization Lenovo is working on to bring the forthcoming flagship smartphone Moto Z3 in China this month, confirms the Lenovo CEO. The company has been teasing the smartphone from several days ago. Today, a Weibo post by the company CEO also confirms the availability of a MotoMod with 5G support.
Motorola's Moto Z3 is the upcoming smartphone in the lineup, which has the design similar to the previous models. The company makes the devices with similar designs in order to provide the support for the modular moto mods that can be attached or detached whenever necessary. They just act like the rear case, so you would not feel it like an extra addition. The MotoMod which the company plans to launch on August 15th, along with the Moto Z3 will be a groundbreaking one with the 5G support. Thus, the 5G MotoMod would become the first smartphone module with the 5G upgrade, while the Moto Z3 to become the first smartphone that can be upgraded to 5G with just one single mod.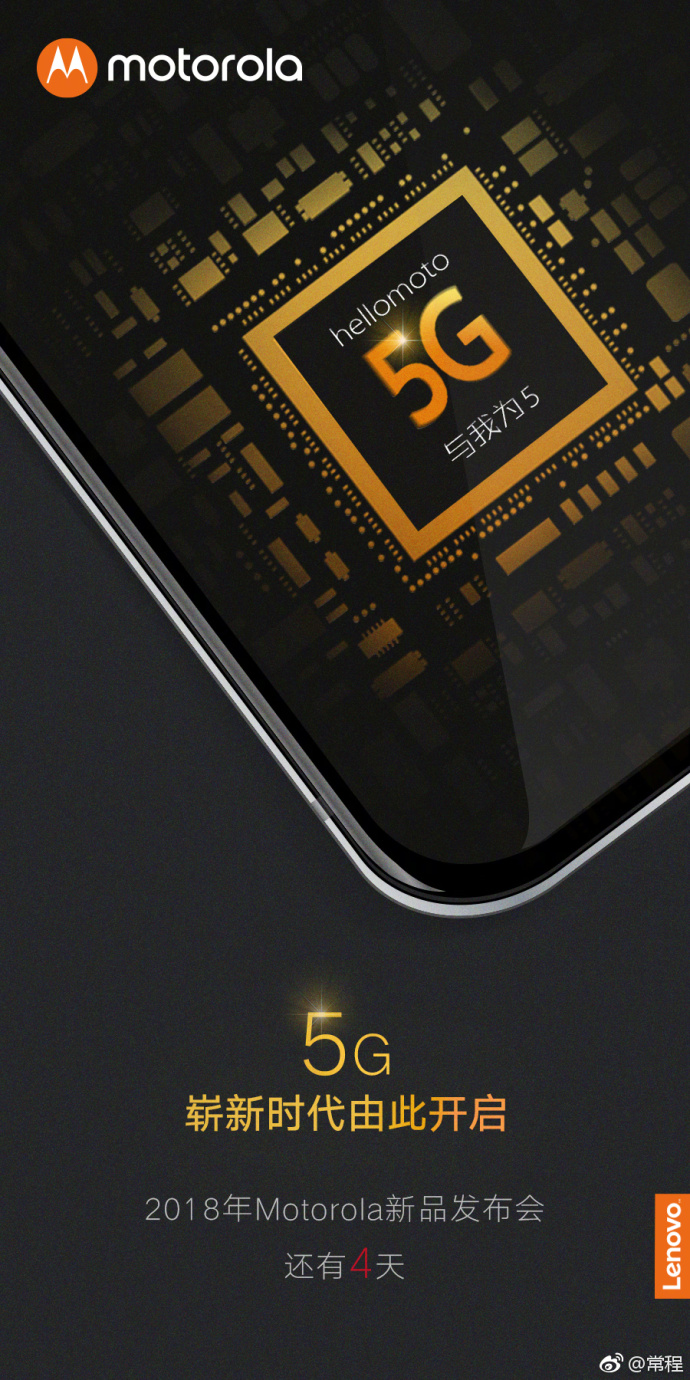 The company already started taking pre-orders for the 5G MotoMod on the US website, which has only Verizon support. It also supports various Moto smartphones that already has MotoMods support.
Motorola Moto Z3 comes with a 6.01-inch SAMOLED display, powered with Qualcomm Snapdragon 835 and 6GB of RAM. The device sports a dual 12MP camera setup on the rear, along with an 8MP front-facing sensor. The price of the device in China is expected to CNY 3,199.