With the trouble created by the viral spread of fake news, many social media platforms including the most popular one, Facebook also made several changes to its platform to make the publishing platform much more transparent and even more harder to create and spread unauthorized news stories and other updates across the platform. Now the US-based company has announced that they are bringing even more changes to the Facebook pages. In effect soon, Facebook will make it compulsory for the page admins to authorize their ownership of the specific page.
Until now, it was just a simple activity which can be done by a small kid to create fake pages and publish unauthorized news stories. That has given more chances for the criminals and fraud people to spread everything through the Facebook pages by staying as anonymous. However, now Facebook is working on to put an end to this scenario. The company on Saturday announced that they will be bringing a strict option which will require all page admins to authorize themselves with the page, so that their identity will be revealed within the page. With this feature, now nobody can stay anonymous without revealing who is managing a specific page.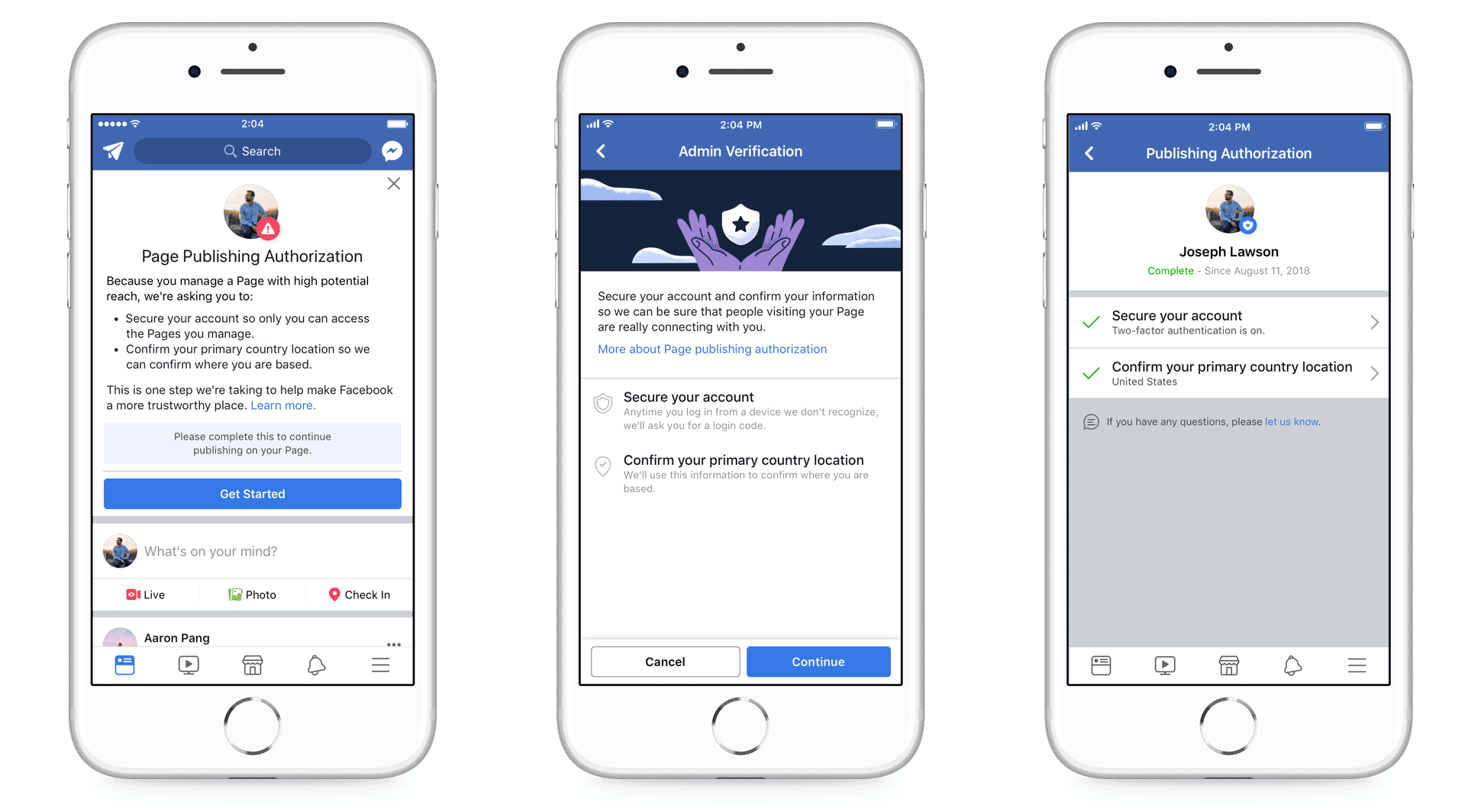 The company officially announced: "Our goal is to prevent organizations and individuals from creating accounts that mislead people about who they are or what they're doing. These updates are part of our continued efforts to increase the authenticity and transparency of Pages on our platform.  Today we're introducing Page publishing authorization starting with people that manage a Page with a large audience in the US. We're also adding primary country location and Page merge details to the Page Info tab we introduced in June." 
Now, people who manage these Pages will be asked to complete an authorization process in order to continue to post, making it harder for people to administer a Page using a fake or compromised account. If a Page manager requires authorization, they'll receive a notice at the top of their News Feed to begin the process. This should only take a few minutes to complete. People won't be able to post on their Page if they don't complete the process. Enforcement will follow shortly this month.