Lenovo, Motorola's parent company, is expected to release the seventh generation smartphone in the company's iconic G-series, the Moto G7 by earlier next year. Even there is a lot of time ahead of the official debut of the device, the Moto G7 has been spotted in wild online today. The smartphone, unlike its predecessors, caries aa notch on the top of the display unit.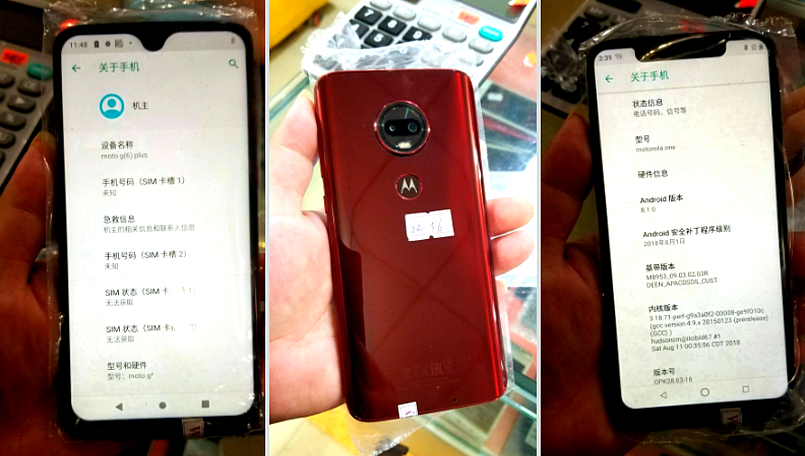 The Motorola was supposed to make the midrange with a standard wide notch on the screen. As per the latest leak, the smartphone vendor might follow the water drop design fr the otch, identical to the OPPO R17 device launched in China lately. Confronting against another notched smartphones, the Moto G7 has thicker bezels even with the minimal notch. So, minimizing the notch does not make any difference to the amount of bezel all around the screen. Also, the teardrop got a beefy height in contrast with the normal notch.
Also, there is another mode showed-off, which got the notch similar to iPhone X or Xiaomi Mi 8 smartphones. The moto midranges are expected to hit by the April, as they do every year. The smartphones would carry Snapdragon 636 Chipset along with 4GB RAM on board. We need to wait until a spec leak is out.
Stay tuned to AndroidHits!