Just like last year, Microsoft is now selling the new Galaxy smartphones from Samsung. Now you can purchase the all new Samsung Galaxy S9 and S9 Plus smartphones at Microsoft store with a free wireless charger. Unlike the prior years, this time Microsoft sells untouched versions of the Galaxy S9 series so that it won't have pre-installed Microsoft apps and it is not a Microsoft edition device. In addition to that, these devices are completely free from tons of bloatware and adware that come especially with carrier-based devices.
Microsoft store has just opened the sales for the Galaxy S9 and S9 Plus smartphones. Starting today, the customers who buy these devices from Microsoft will be eligible for a free Samsung wireless charger. This offer stands until March 31st. So if you are planning to buy the Galaxy S9 in the near future, this is your call. You can save a good amount by getting the wireless charger as a free gift. Just place the desired Galaxy S9 variant to the Microsoft Store shopping cart and then select the charger and the discount will instantly appear: the $59.99 accessory will be listed as $0.00. Customers can also opt to purchase the pair at a physical retail store as well.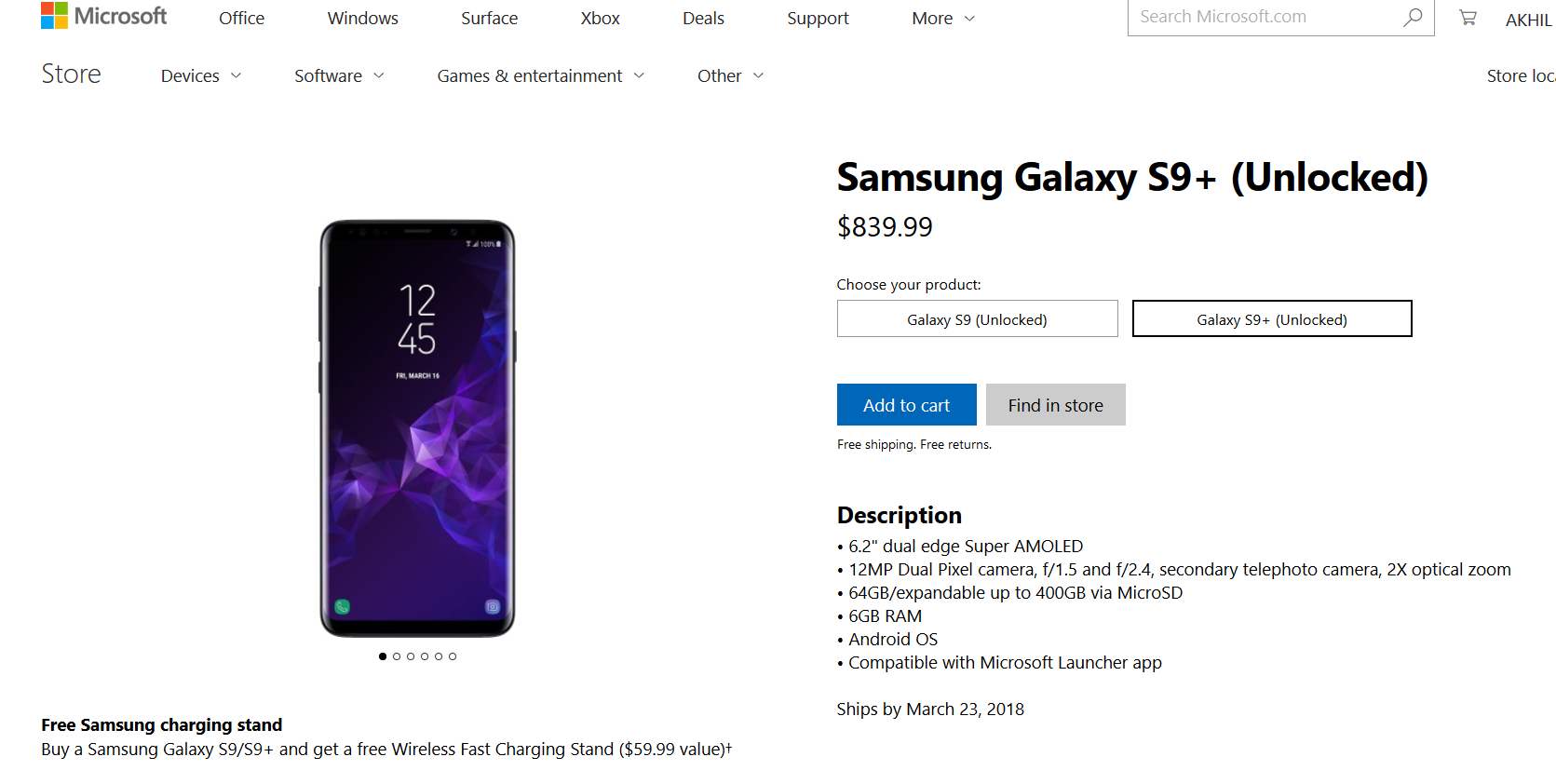 However, these free wireless chargers are not the latest ones. They are actually the 2017 version, but still a good accessory for your Galaxy S9 device. Microsoft now sells the Galaxy S9 for $719.99 and the Galaxy S9 Plus for $839.99. This price does not include the sales tax and import charges. So if it is applicable, it will be added to the price automatically. With this move by the company, it indicates that Samsung is planning to sell more units this time. If you don't remember, last year, Samsung and Microsoft had announced their partnership for selling more products and services.