Facebook has always been working closely on making their platform more friendly for the families and kids. They always make changes to add more children friendliness to their platform. As part of that, the company launched a new app named as Messenger Kids. The app helps children to safely video chat and message with family and friends when they can't be together in person.
Loren Cheng, Product Management Director – Facebook said in a blog post: "today, in the US, we're rolling out a preview of Messenger Kids, a new app that makes it easier for kids to safely video chat and message with family and friends when they can't be together in person. After talking to thousands of parents, associations like National PTA, and parenting experts in the US, we found that there's a need for a messaging app that lets kids connect with people they love but also has the level of control parents want."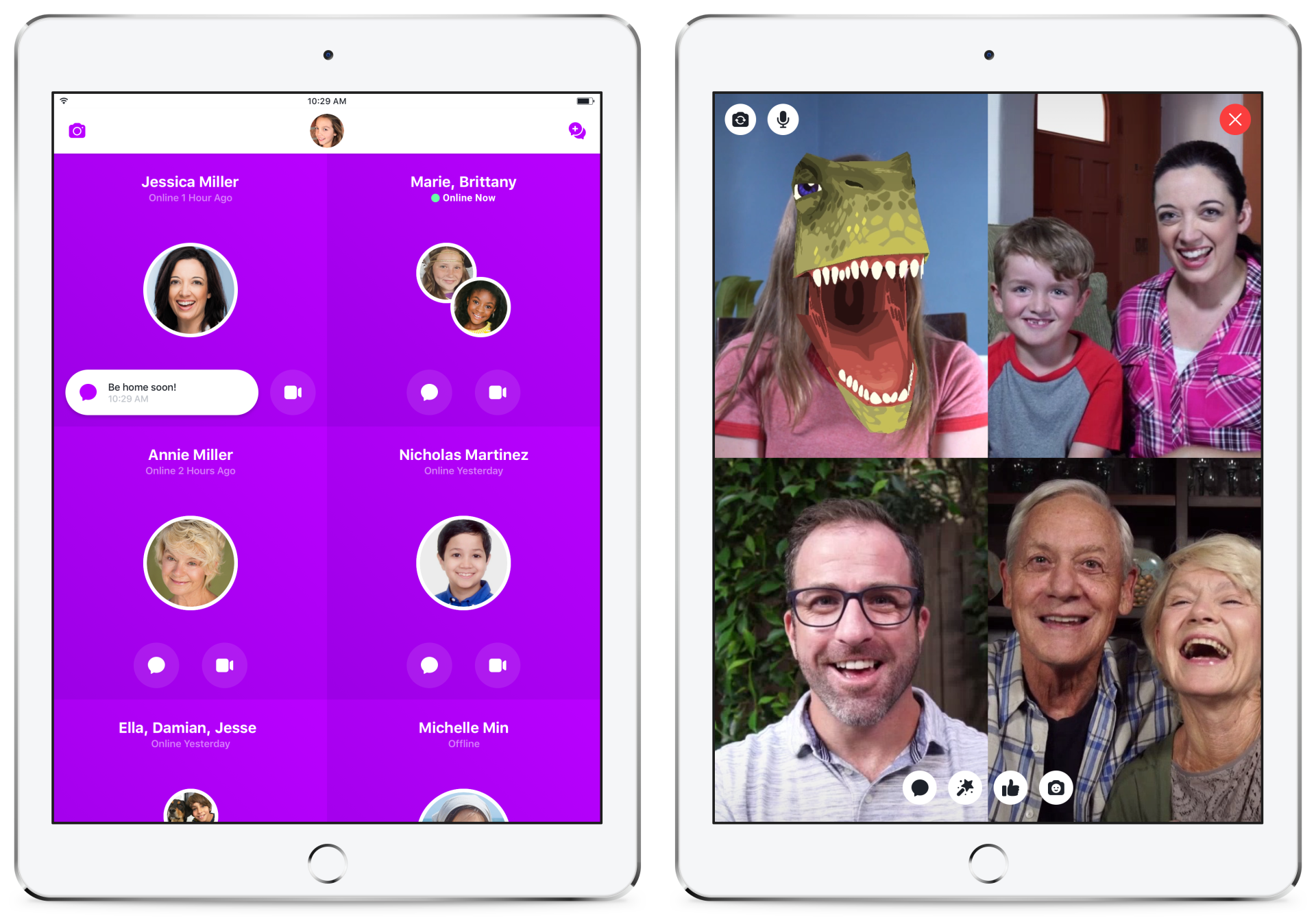 Messenger Kids is full of features for kids to connect with the people they love. Once their account is set up by a parent, kids can start a one-on-one or group video chat with parent-approved contacts. The home screen shows them at a glance who they are approved to talk to, and when those contacts are online.
In addition to video chat, kids can send photos, videos or text messages to their parent-approved friends and adult relatives, who will receive the messages via their regular Messenger app.
For parents, setting your child up with a Messenger Kids account is done in four steps:
Download: First, download the Messenger Kids app on your child's iPad, iPod touch, or iPhone from the App Store.
Authenticate: Then, authenticate your child's device using your own Facebook username and password. This will not create a Facebook account for your child or give them access to your Facebook account.
Create an account: Finish the setup process by creating an account for your child, where all you'll need to do is provide their name. Then the device can be handed over to the child so they can start chatting with the family and friends you approve.
Add contacts: To add people to your child's approved contact list, go to the Messenger Kids parental controls panel on your main Facebook app. To get there, click on "More" in the bottom right corner in your main Facebook app, and click "Messenger Kids" in the Explore section.