Chinese manufacturer Meizu has been spotted working on a special upcoming smartphone named Meizu 15 Plus, ahead of their 15th-anniversary celebrations. The smartphone's press renders have been leaked in a couple of images last day, which shows the device in details. The leaks never end, the Meizu 15v Plus is now on another leak, this time showing the real-life images in detail.
The new set of leaks has the rear panel of the smartphone is detailed, much evident than we have seen in the past renderings. As we did see, the Meizu 5 Plus comes with a dual camera on the rear. At a glance, the rear camera sensors don't seem to have located in the conventional area, slightly lower than the usual portion Just below the dual camera setup, the LED flash ring is attached with 10 LED flashlights underneath the covering. The device back panel in completely made out of glass, having a slight curve towards edges. The "Meizu" branding is etched on the bottom right side, as like in the Meizu Pro 7. The rear design symmetry reminds of the Xiaomi Mi MIX 2 bezel-less flagship.
In the meantime, the unreleased smartphone has been spotted in Taobao, a Chinese online marketplace, for sale. It is not sure who tends to sell the device which even not released so far. The listed price is 3,400 CNY which is closer to the price details leaked last day.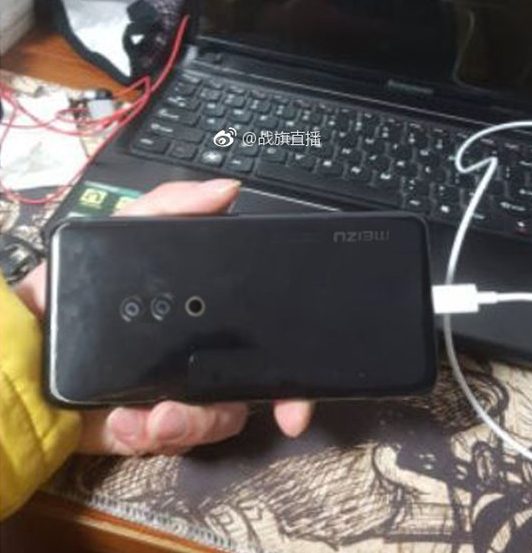 As the company is getting closer to celebrate the 15th anniversary, it is undoubtedly clear that the Meizu 15 Plus will be a flagship device. According to the sources, the device will carry Exynos 9810 or Snapdragon 835/845 Chipset under the hood. There are also rumours about a smaller device named Meizu 15 Pro, while the larger screened one is called Meizu 15 Plus. Both the smartphone will launch by next months, says an internal source.