Instagram just announced that they will bring the much-awaited GIF support for direct messages in the social platform. As compared to other competitors like WhatsApp, Telegram and Messenger, the direct chat system in the Instagram has very less number of features and thereby the number of users are also very low. However, the Instagram team is always working actively to make it even better to attract more users to it. However, direct chat system in other apps like Twitter and very feature-rich and has sufficient user base. Now Instagram is also joining their list.
Now you can message your friends with GIFs in Instagram Direct. From "LOL" to "I love you," you can express yourself in countless visual ways when you're messaging your friends. In any message thread, tap the new GIF button in the composer bar to open a library of the latest trending GIFs powered by GIPHY. Swipe through to see what's currently trending or search using keywords or phrases to find the perfect GIF to make your friends laugh.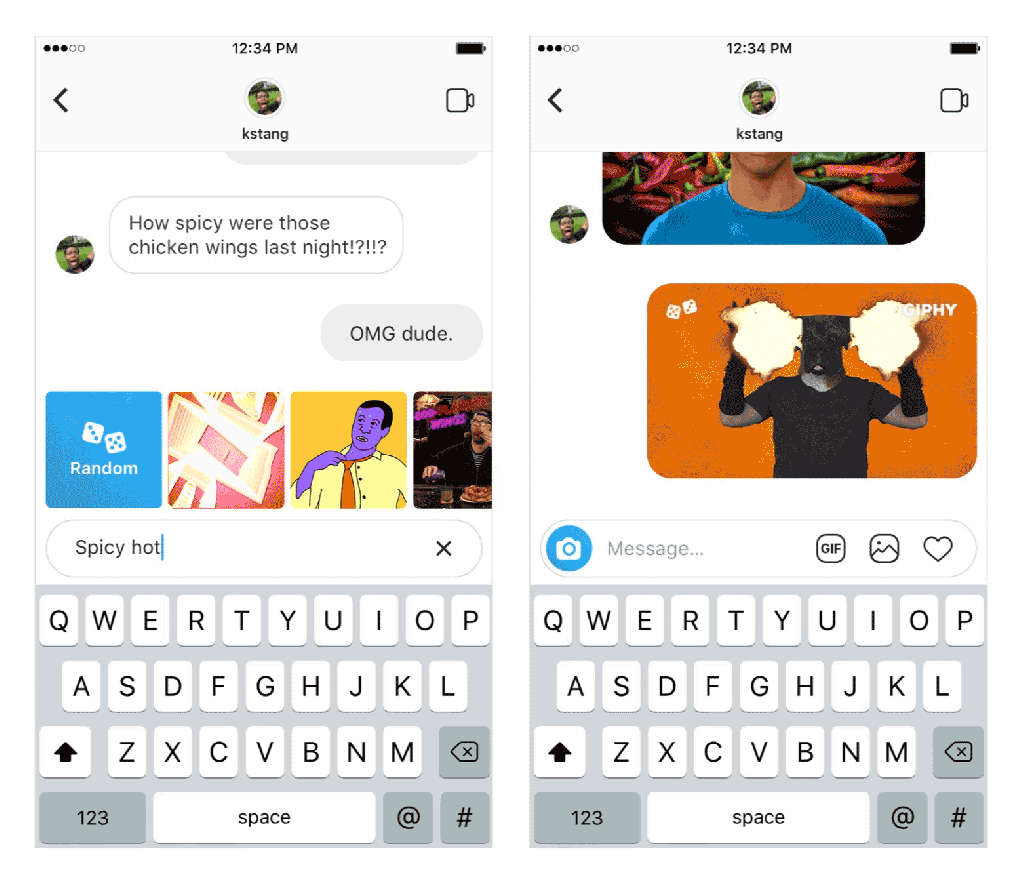 You can also add an element of surprise by sending a random GIF. After you type in the search bar, simply tap "random" to send a random GIF associated with what you've searched.
The new feature is coming as a server-side update to the Instagram app on Android and iOS. However, we haven't yet seen the new feature in our Vivo Nex. So we assume that it is a slow rollout and will take some days to reach every device in the world.