LIke every other (most of the other) smartphone manufacturers, the Chinese giant Huawei also went along with the tide – the notch on the displays. Android smartphones started blatantly copying Apple iPhone X notch to reduce the bezels and fat chin at the top edge. However, the notches have become much ubiquitous, and most do not care at all. Recently exposed design information from Huawei corporation shows that the company has some plans to revamp their notch devices.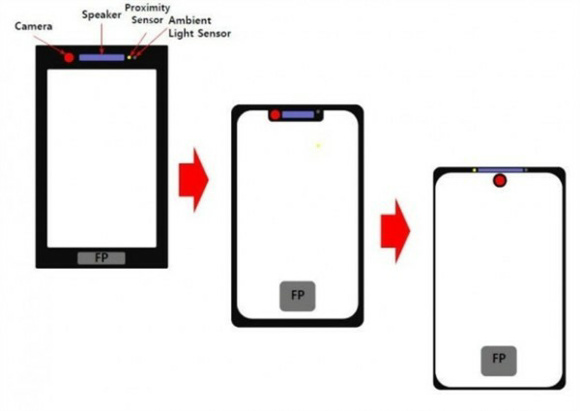 From the diagrams, it is visible that the company aims to trim down the notch area, as same as the Andy Rubin's Essential PH1 smartphone. It also shows that the company implements the earpiece speaker amidst the top chin and camera notch, but no piezoelectric speakers to reduce area. Several primary sensors also equip the same area. Despite reducing the chin and putting the camera on a distinctive notch, the smartphone might have a big odd space left at the top. As they still want to put an extra bezel a the top, that would not even make some difference than making a smartphone with standard bezels.
If we look at the camera position, we can also find that it still covers the display. So, inconsistency and incompatibility with apps and services might occur, even though they change it. However, putting notch was not a great idea, so smaller notch would not be worse. As we said, the company also plans to put the fingerprint scanner under the display. It is not clear if they are to use the optical sensors like Vivo X21, NEX carry or the super-precise ultrasonic sensors which Samsung is about to implement in the Galaxy S10 by next year.
Stay tuned to know more about Android smartphones.