Sony has always been one of the brands bringing a massive change in the mobile industry. The Sony Xperia XZ2 just got launched at the MWC'18 and it has brought some amazing new features with it the foremost being the 18:9HDR display other top features 960fps video, 3D imaging and reactive vibration motor.
With all these new features users are tempted to buy such high-end phones however the biggest problem arises when they have to transfer the data from their old phones to new phones and unfortunately not all of them know how to transfer data. So here I will help you step-by-step guide on how to transfer your data from an old iPhone to new Android phones like the Sony Xperia XZ2. Software used here is short for TunesBro PhoneTransfer.
It is professional data transfer software with powerful features. With this software, we can transfer a variety of types of data, such as photos, SMS, video, contacts, call history, calendar, app data and so on. Currently, it supports 1000+ devices powered by Android, iOS, Blackberry and Windows Mobile. In addition, its steps are simple and convenient and you will be able to transfer data to another phone by following the steps below.
METHOD 1: Directly Transfer from iPhone to Xperia
There are two options to transfer data from one device to another. The first one is direct transfer and the second one is restoring from backup. I will introduce the first method because it is more simple and easy to operate.
Step 1: Open your PC/Laptop and based on your OS click on here we will take example of Windows.  Click on Install and wait while all the files are downloaded. After installing you will see a window as shown below now.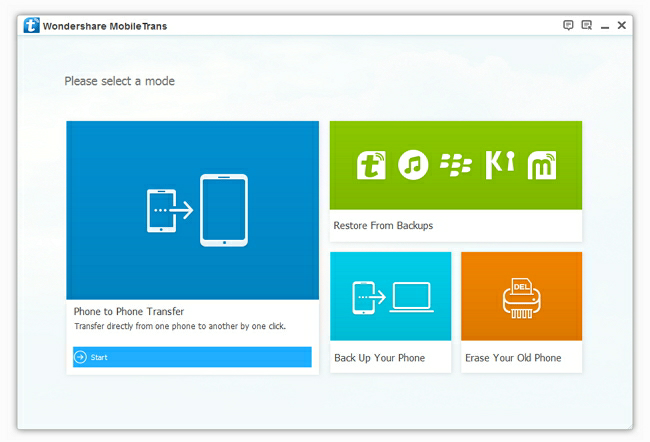 Step 2: You will require two dedicated USB lines in order to connect your iPhone and SONY XZ2 with your Computer. After the connection your phones are recognized by this program and the following figure shows. Your old iPhone device will be displayed on the left side (Sender) and XZ2 on right (Receiver). If the location of the two phones is not wrong, click "Flip" to swap the phones.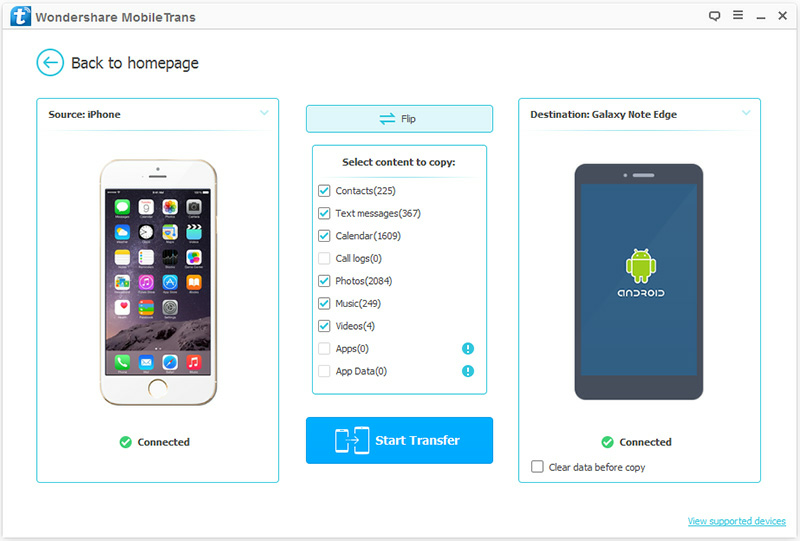 Step 3: Click on the contents to copy and then click on Start Transfer. All the data will be copied from old to the new phone in less than 10 minutes.
While transferring your data make sure that the connection between your phone and computer is intact. Or the process would fail and the data won't be transferred to target device as you expected.
METHOD 2: Restore Data from iCloud Backup to Sony Xperia XZ2.
If you already backed up iPhone with iCloud or iTunes, then this method is alternative and the transfer will be completed much faster than the first one. Let take a look on how it actually works.
Step 1: Connect your Sony Xperia XZ2 and select Restore From Backups. Sign in on your iCloud account.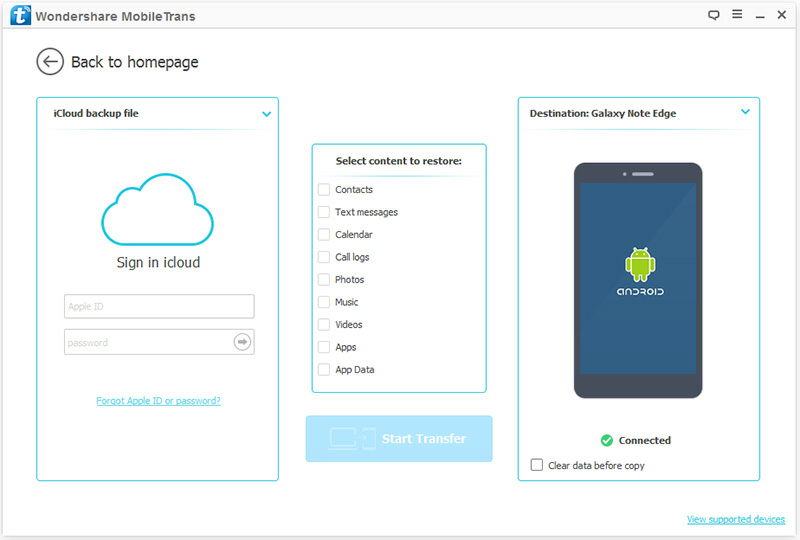 Step 2: After signing in the iCloud account you can view all of your backed up data on the software and this data will be downloaded from iCloud before you start transferring your data.
Step 3: After the iCloud backup is completely downloaded, now click on the "Start Transfer" button to begin the transfer process. Just make sure that your device is connected, so that you can have a successful data transfer.
TunesBro Phone Transfer is one of the best programs to move content from one device to another. Though there are a bunch of other options available, this one is the most comfortable and less time-consuming. That is why we recommend this app in the post. If you have any problem in using the tool, you can contact TunesBro team directly. They will answer the question as soon as possible.