The flagship Killer One Plus 5 has been launched worldwide back in June this year, with groundbreaking hardware specifications and an astounding display. The smartphone has taken over the smartphone market, especially among Asian countries with its flagship quality at a lower price.
As the device went much fierce amount of sale, many individual and corporate developers have come to the front with many Custom ROMs, which let the users replace their onboard Operating System to feel freedom. Every OnePlus 5 smartphone has been shipped with OxygenOS/HydrogenOS installed, with many features and customisation options. As most of the smartphone users get bored and feel mundane with their native Operating System they tend to change either OS or even the phones. Concerning the Android-running smartphones, their ROMs can be changed easily, and yeah, OnePlus 5 as well.
Among the custom ROMs available currently for Android smartphones, especially OnePlus 5, Xiaomi's MIUI stands a step ahead of most of them in the list with its versatility in personalization and simplicity in UI-design. We receive lots of messages frequently regarding the smartphone ROMs. And still, the queries regarding OnePlus 5 is high in number, which led us to the creation of this post. Here are some of the best and stable MIUI versions available so far for OnePlus 5 smartphones, with the instructions how to Unlock the bootloader and install the ROM.
Hang on

!
All the instructions have been tested and proved to be
failproof
by our technical team, but we cannot neglect the chance of failure. So be cautious, and we are not responsible for the loss/damage caused to your smartphone during the processes. There are also some bugs, as they are in beta stage.
About MIUI
MIUI stands as the abbreviation for Mi User Interface. The MIUI was actually developed by the Chinese smartphone manufacturer Xiaomi, back in 2010 based on Android Open Source Project (AOSP). Unlike most of the manufacturer based native interfaces, MIUI is made open source and anyone can develop, port and customise the MIUI. Also, the company officially develops the ROMs for many smartphones from various OEMs including LG, Samsung, Sony, HTC, BLU, OnePlus and even for the earlier Google's Nexus smartphones. MIUI packs a lot of visual and performance-wise tweaks compared to the usual AOSP features. It has even been considered as one of the most advanced custom ROMs available for Android smartphones, as well as tablets. Here are some of the key features of MIUI environment.
Custom themes
Color varieties
Faster performance
Dual Apps
Split Screen
Scrolling Screenshot – You can take long screenshot by autoscrolling pages to bottom
Second Space – An entirely newer section for other users, where you can switch between them when needed
Advanced Galery – You don't even need to install other third-party apps for image, video editing
In-built Caller ID
Quick Ball – An iOS-style floating navigation dock
Image Search
Smart Assistant
Smart App Launcher
OnePlus 5 users can now install MIUI 8 and MIUI 9. Here we demonstrate the installation methods for MIUI 9 which is the latest version, launched last month in China for the Xioami smartphones originally. Later, International versions of ROMs for several smartphones has been started distributing by third-party developers, as well as the company itself. Along with those smartphones, custom firmware for many other branded smartphones also released and started testing out by the public massively. OnePlus 5 too have gotten some of them.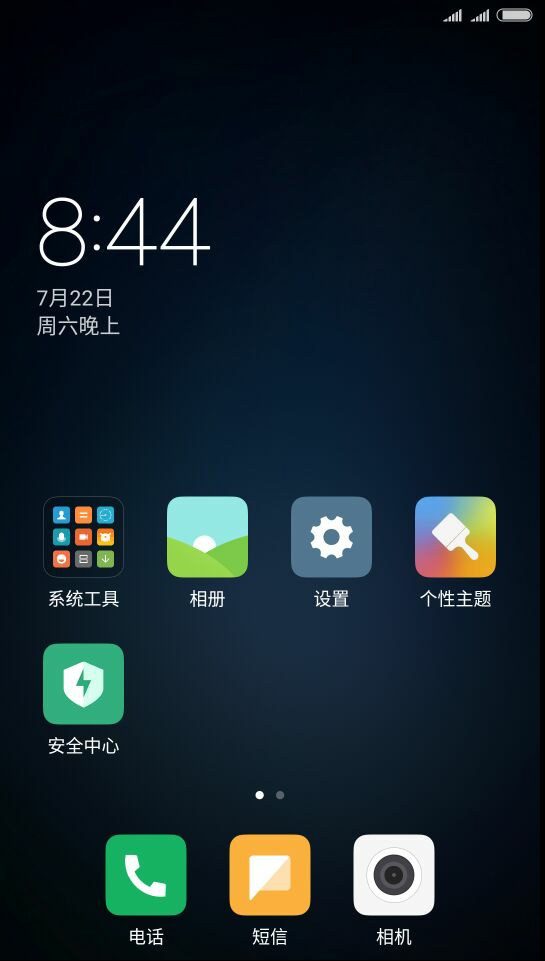 How to Install MIUI 9 on OnePlus 5:
Before entering into the installation process, you need to make your OnePlus 5 smartphone feasible for a custom ROM installation other processes. For that, you must Unlock the Bootloader, Install Team Win Recovery (TWRP) on your device. Go through the steps in chronological order.
How to Unlock Bootloader and Install TWRP on OnePlus 5
Download ADB for Windows (Download from here) and Install the ADB and Android Device Driver for PC.
Go to the ADB installed folder (C:adb) and do Shift+Right Click > Open Command Prompt Here
Turn off your OnePlus 5 smartphone
Press and Hold Power+Volume Up buttons to enter fastboot window, quickly connect it to the PC using a USB cable
Type

fastboot devices 

and hit enter on CMD (make sure that your device is listed with a serial number, if not install the ADB and Driver correctly again)
Type

fastboot oem unlock 

to Unlock the bootloader of your OnePlus 5
Select YES to agree with the Bootloader Unlocking Cautious notice by the OEM on smartphone
Next steps are very crucial in installing MIUI 9 on OnePlus 5, Download official TWRP for OnePlus 5 (Download from here.)
Rename the downloaded file to recovery.img (for the convenience during installation process) and copy it to aforementioned folder (C:adb)
Turn on OEM Unlocking from Developer Settings of smartphone, and boot into fastboot method (See step 4.)
Type fastboot

flash 

recovery recovery.img

 in the same terminal to begin flash process
You are all done with the Bootloader unlock and TWRP flashing section
Here's How to flash the ROM
Turn off the phone, press and hold Power+Volume Down until the TWRP Recovery screen enlights
Select "Keep /system RO".
Wipe > Format Data
Reboot to TWRP again and Wipe > Dalvik Cache
Download and copy your desired version of MIUI and Gapps to an SD Card, from the links provided at the end of the article.
Insert the SD Card into your OnePlus 5 's slot and reboot the smartphone into recovery
Tap on Install > Browse the storage for the ZIP file of Custom ROM you have copied to your SD Card inserted.
Choose Add More Zips and select Gapps zip file from the directory
Swipe to right to begin the installation process
Once the installation is done, you are all set with your smartphone running MIUI
Now, reboot your smartphone and Enjoy the MIUI Environment on your OnePlus 5.
Things to be ensured
Make sure that your OnePlus 5 smartphone has at least 60% of battery charge remaining
Needed and suitable files must be downloaded
Take a backup, if necessary
Enable USB Debugging, OEM Unlocking, Advanced Reboot before starting with the very first step
Make sure that your device passes successfully through each of the steps since getting towards next step without ensuring the preceding one's success rate may lead to soft brick
MIUI 9 and MIUI 8 Download Links
Disclaimer
Both the MIUI versions mentioned above are currently in Beta stage and unfinished. Therefore you may experience some of the known bugs, but everything else will run perfectly. According to the developers, both the versions in sum have several known issues regarding Bluetooth, Wi-Fi, Dash Charge, and Camera.
Share this post How to Install MIUI on OnePlus 5 with your friends.