Nokia is back in the market! But it failed to blow the consumer minds with its old glory. Because the new Nokia is actually the HMD's another face. Essentially, HMD is the new Nokia. But the company is giving value to their customers. They are promising to give Android P update in the future for the existing Nokia Android smartphones. We are still waiting for the Android Oreo update for most of the devices, but the HMD Global is proving that their devices are future proof.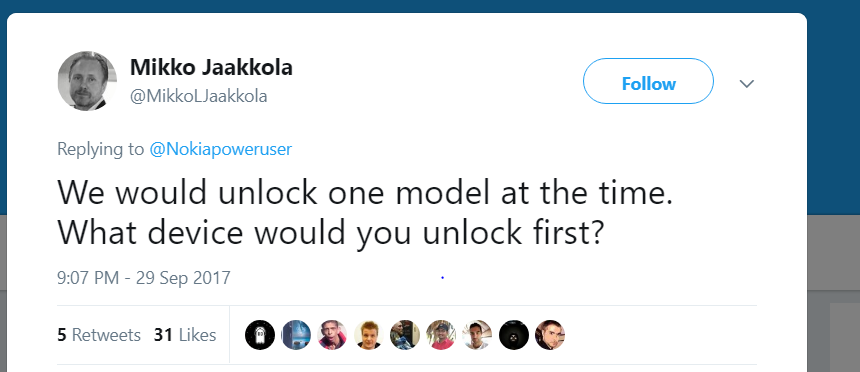 The biggest mistake by the old Nokia was regarding this. Their Lumia series devices weren't future proof. That's why they failed in the market. Microsoft introduced new advanced Windows 10 mobile, but the old Nokia hardware was very limited and they couldn't handle the new operating system, that thing ultimately lead to the failure of Nokia and the Lumia series. Now, the new Owner is serious about the market and they are starting it with the future-proof devices.
HMD's Chief Technology Officer has commented that the company is open to unlocking the bootloaders of its phones. This will ensure that once the official updates stop – that won't be for a while, but still – you can load up Lineage OS or something similar and keep your phone up to date and secure.