Image source: posts.google.com
Google on Friday announced the launch of their new service named as Bulletin. The company unveiled this new platform in the form an Android app which supports local news content. Bulletin is an app for contributing hyperlocal stories about your community, for your community, right from your phone. Bulletin makes it effortless to put a spotlight on inspiring stories that aren't being told.
Bulletin is a free, lightweight app for telling a story by capturing photos, videoclips and text right from your phone, published straight to the web (without having to create a blog or build a website). If you are comfortable taking photos or sending messages, you can create a Bulletin story! – Said Google in their official blog post. Google has bigger intentions to make this service usable for filtering and modifying the news appearance in SERP and other areas.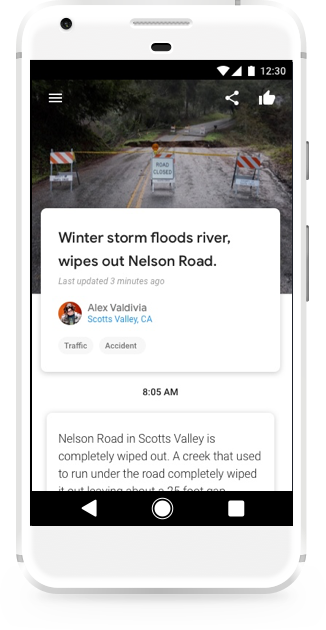 Bulletin is currently available only in some selected states in the United States. It includes Nashville, TN and Oakland, CA. Google didn't reveal much information about this services. However, they are now accepting registrations for the early access. So if you are interested in testing this out before it becomes public, this is your chance, do it before it closes. The company is likely to be curating all content created and shared through Bulletin given its recent issues with combating the dissemination of the so-called "fake news."