According to some reports, Google has hired the former Chief Architect for their CPU Chipsets for some unknown reasons. Manu Gulati, the former Chief Architect in Apple has been there in Apple from last 8 years, since 2009. He has led the company to the advanced development of Apple's A series Chipset, until the latest CPU by Apple – Cortex A10.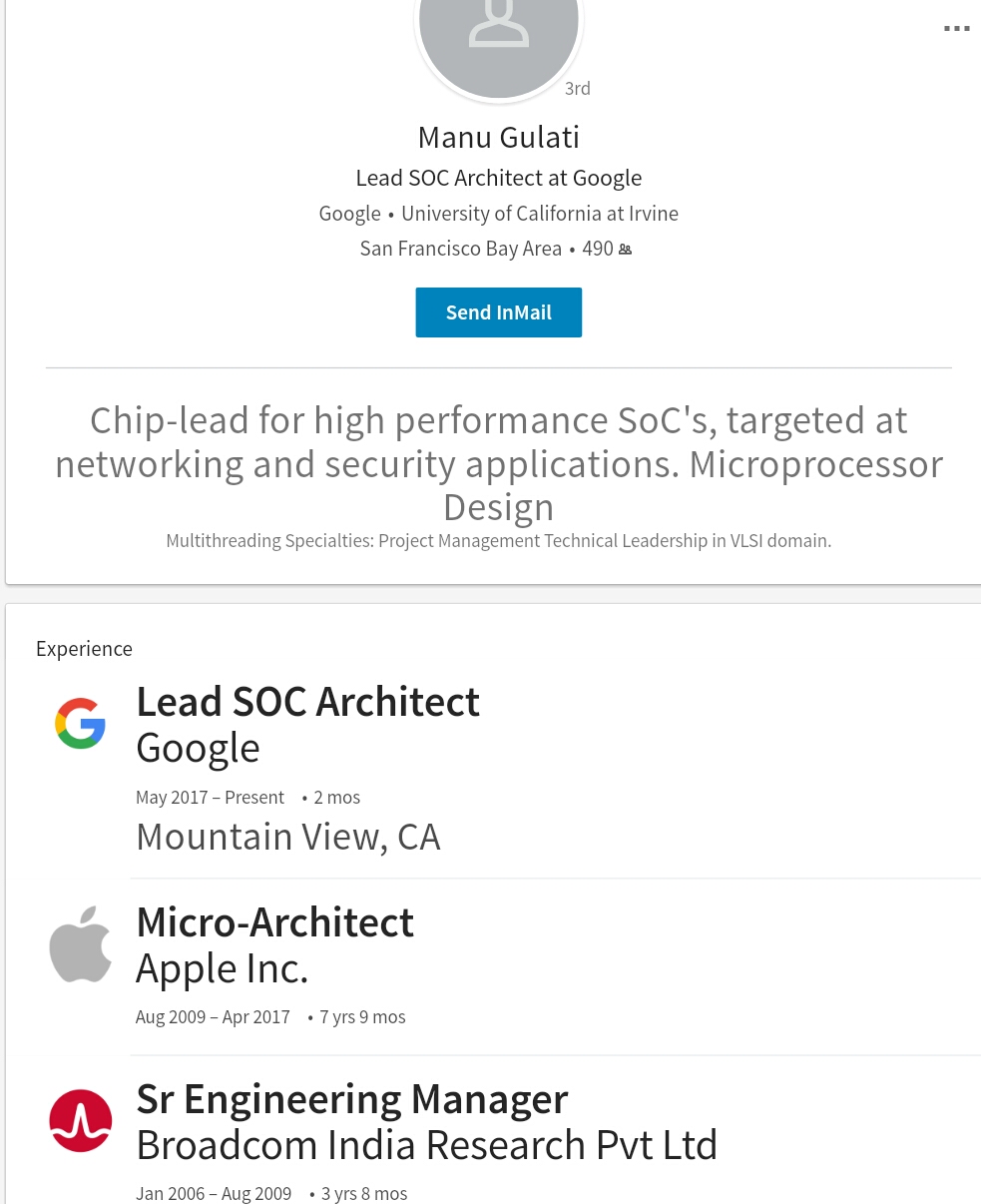 Digging through Manu's LinkedIn profile, we could be able to found that he has been working on Apple and now moved to Google as the Lead SoC Architect from last month, May. Before joining Apple, he also worked for another semiconductor manufacturer from India, Broadcom. Although the reason behind the hiring of this veteran Chipset designer is still unknown, his position on Google reveals something important that worth discussing.
There has been a plenty of rumors since 2015 claiming that Google to enter into Chipset manufacturing, yet they even had no own branded Smartphone at that time. Now, the situation changes, Google has its own branded Pixel and Pixel XL Smartphones with top tier specs and highly performing hardware configuration. Google is yet to announce the next generation devices in Pixel lineup. As we have this clearer report, we can expect a completely Google Made Smartphone from 2018 or 2019 with even its own SoC placed under the hood. Designing, mass production and Configuration of Own Chipsets are not as easy as we say, that is probably why the Google went for Manu Gulati. If the Google​ is planning their own SoC by 2018, Android users can also boast about an Android device that is completely made out from a single company, even the SoC too. As the Manu owns 15 parents in Chipset architecture, he would likely to get deeper into Android's powerhouse with a new Chipset, and also because of the Open Source nature of Android.