Andy Rubin's Essential smartphone was launched earlier this week with top tier specs that could withstand (or even beat) the contemporarily market ruler flagships. The smartphone's hardware Specifications and details have already been publicly announced.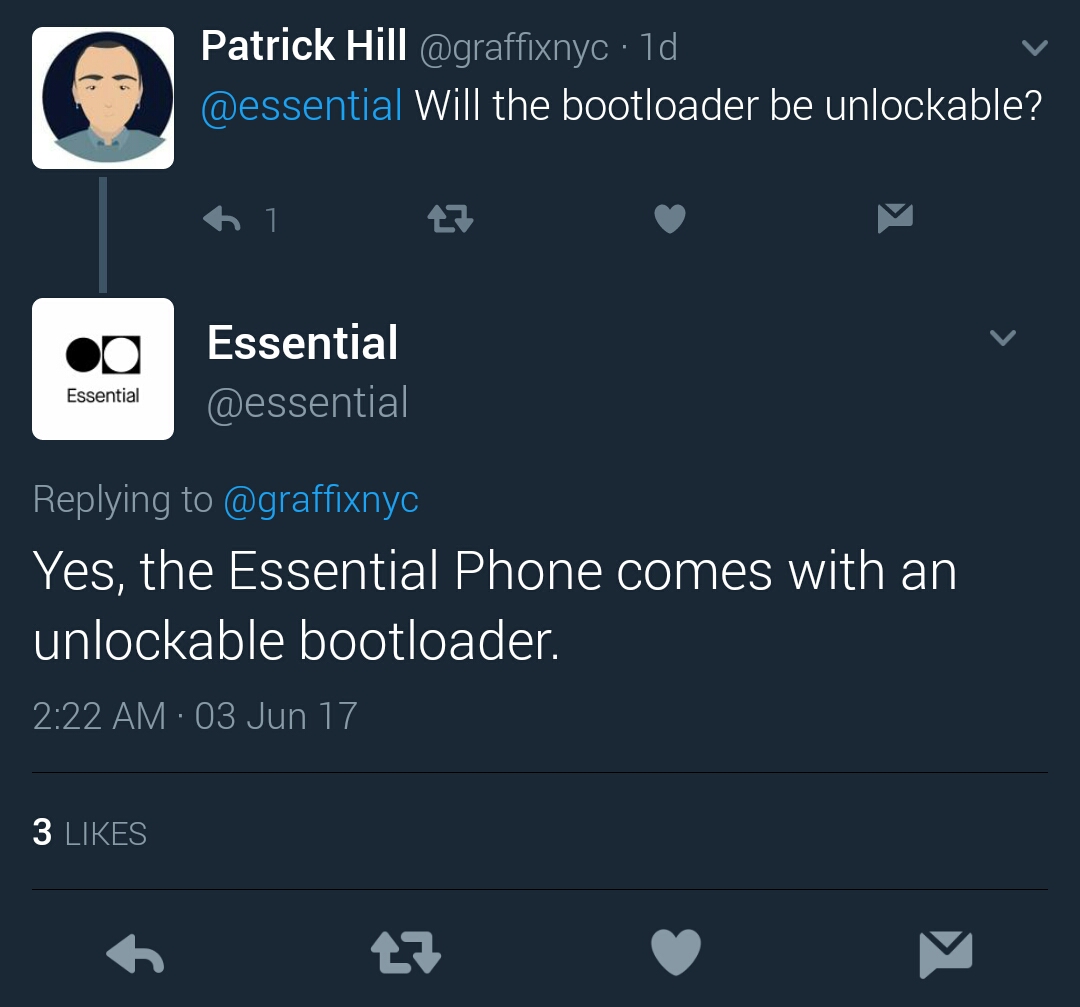 Andy Rubin, one of the first creators of Android have been kicked out of the team a few years back, and when he came up with the Essential, everyone thought of him making a new Operating System platforms parallel to Android, in spite of greater specs. But when he launched the phone, he took the hardware into an amazing level. As far as we know, the Essential smartphone sports a Snapdragon 835 Chipset under the hood, pairing 4GB RAM. But what makes it unique among it's rivals is its modular behavior. The device comes with many modular attachments, especially the world's smallest 360-degree camera. However, nothing more about the Software side is know so far yet. But it is obvious that it comes with a latest Android onboard. Andy Rubin offers lesser bloatwares and removal of extra useless tools.
As like everyone, we too had a similar doubt regarding the Bootloader of the device. Anyways, we have got a clear idea by seeing the tweet from essential official Twitter handle. The Essential official confirmed that their smartphone has an UNLOCKABLE BOOTLOADER just by using simple bootloader unlocker command or by any tools. The tweet was actually a reply to a person who asked them about it.