We have seen a lot of rumors that the Chines e smartphone company DOGEE is working on a smartphone with in-screen fingerprint scanner, most probably the DOGEE V. The smartphone renders were leaked a little while ago, showed the display-notch on the top of the display, a fingerprint scanner mounted under the display and a dual-camera setup on the rear. Now, a working demo video of an alleged DOGEE smartphone has been leaked online, which shows the functioning under-screen fingerprint scanner of the upcoming innovative smartphone by DOOGEE.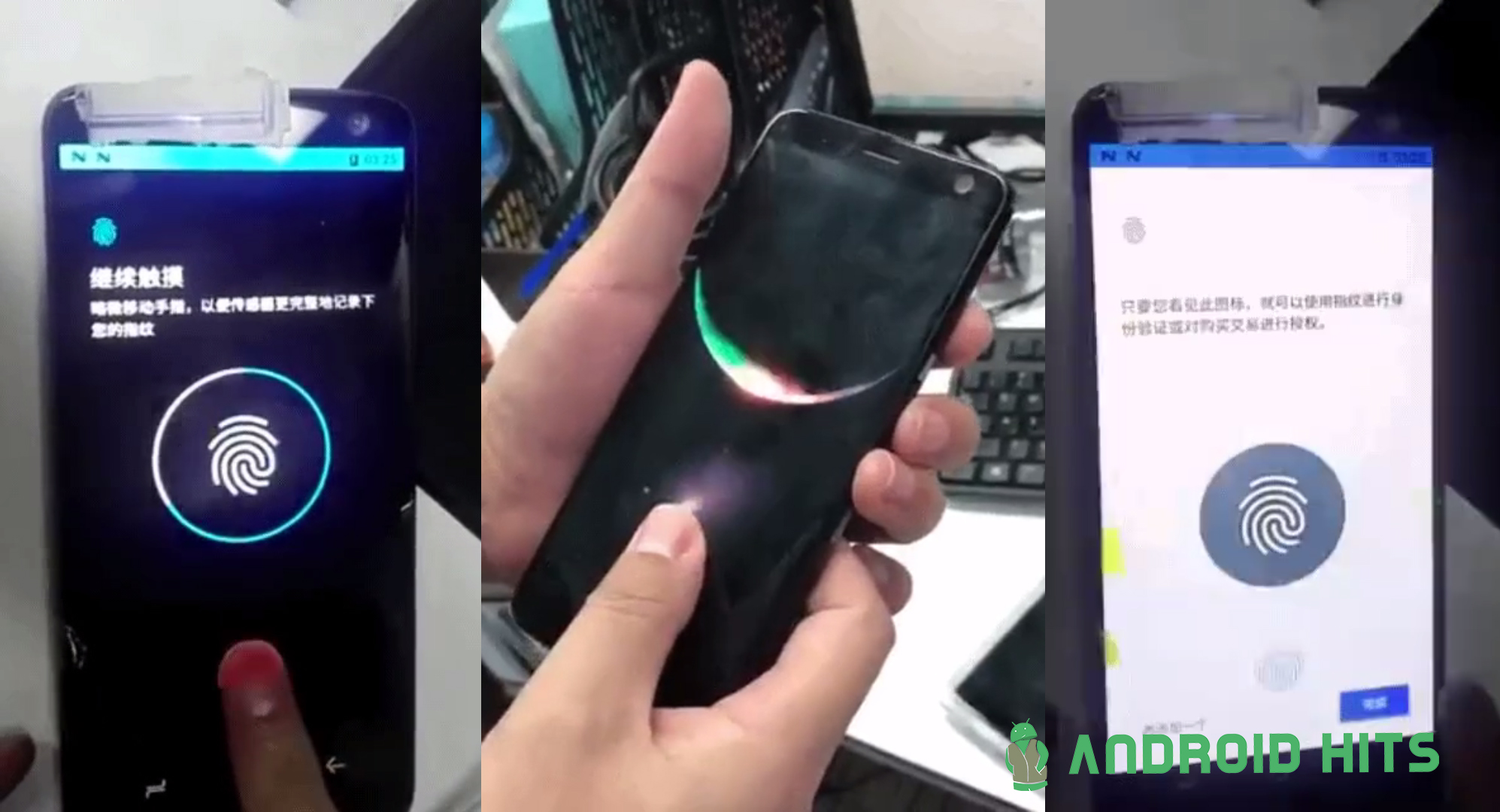 Firstly, smartphone in the leaked video has no display-notch, unlike we have seen in the last leak. So it is now evident that not every manufacturer sare following the display-notch trend. Nor the smartphone has narrow bezels on the top and bottom, but the fingerprint scanner is fixed on the same position as same as the Vivo X20 Plus. The fingerprint detection and the scanning process does not seem too fast. But the companies could achieve a faster way in unlocking the smartphone using the finger biometrics without placing the sensor nowhere but under the display.
We are not quite well sure about the allegedly leaked smartphone from DOOGEE. If our assumption is true, this one must be the upcoming DOOGEE V with in-screen fingerprint scanner. But the design of previously leaked smartphone and the one in the new video d not match each other. So this could be some other model or just a smartphone made by the company for test purpose.
DOGEE is well-known for their smartphones with barrow bezels, with stunning design pattern followed. Some of their latest smartphone models resemble Xiaomi's MI MIX 2, with its front look, having narrow lines on tri-bezels and a slightly thicker one at the bottom. Unlike all those phones, the new one has a thicker bezel on top portion too, having a bigger front-facing camera sensor. However, the display proportion seems to follow the trend, having an aspect ratio of 18:9.