The Sony Xperia XZ2 Premium smartphone gets a price cut now. This is an aggressively priced premium smartphone from the world-renowned smartphone maker Sony. For a time being, you can purchase this smartphone at Amazon or Best Buy for a discounted price of $999.99. However, we are not sure about the device and its worth, because the lower variant is still available with a lesser price tag.
Sony introduces the Xperia XZ2 Premium, which incorporates Sony's first dual-camera and the Aube fusion image signal processor (ISP) system, the latest in 4K HDR display technology, and overall performance improvements. The camera on Sony's latest flagship model in the XZ series combines a 19MP memory-stacked image sensor with a 12MP black-and-white sensor to act as one dual-camera module that captures amazing, low-noise images even in low-light conditions. Both sensors process real-time data through the Aube system to create high-quality images previously not possible on a smartphone. XZ2 Premium sports the world's highest resolution 5.8" 4K HDR display, upgraded to include white pixel for better candela (900cd) and brightness while also reducing display power consumption.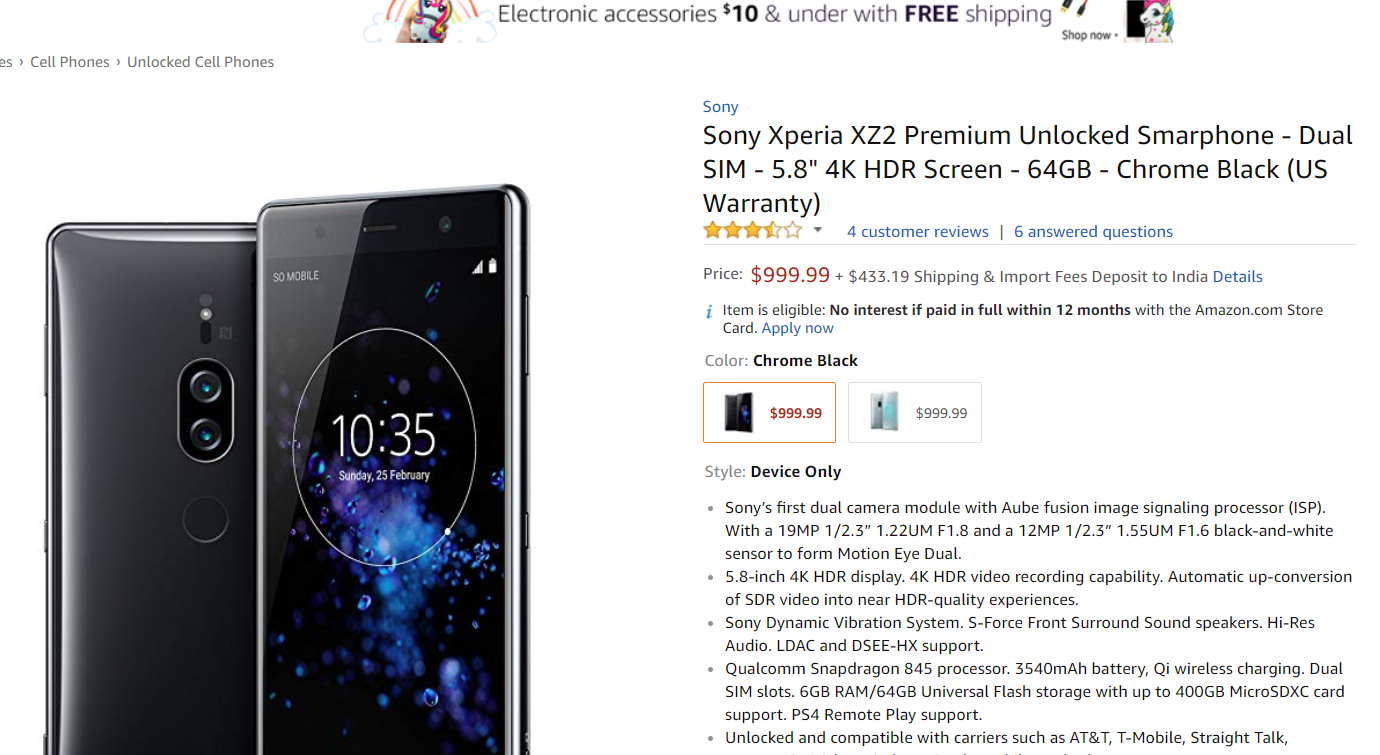 It's also the only smartphone to include both 4K HDR movie recording and a 4K HDR display. Advanced audio features include stereo S-Force Front Surround Sound speakers and the Sony Dynamic Vibration System, which creates a synchronized visual-sound vibration that makes you feel what you see and hear. Powered by the best-in-class Qualcomm Snapdragon 845 processor, Xperia XZ2 Premium comes with a long-lasting battery (3540mAh) and 6GB RAM. Combining innovative camera, audio, visual, and haptic technology, Xperia XZ2 Premium is the ultimate smartphone for captivating your senses with superior entertainment capability and pushing the boundaries in content creation.