LG has a global program for unlocking the bootloaders of their smartphone models. They add new devices which are safe to unclock to this program occassionally. Now, the company has included the new model LG V30 in the list. Now you can unlock the bootloader of LG V30 in Europe (H930) and Italy (H930G).
The H930 is sold in some European countries, including the UK, while the H930G is listed as an Italy-only device. These two have become the first LG V30 variants to support LG Developer's bootloader unlock tool. If you're in the US, it's unlikely that you have either the H930 or H930G unless you bought it somewhere like eBay or Swappa.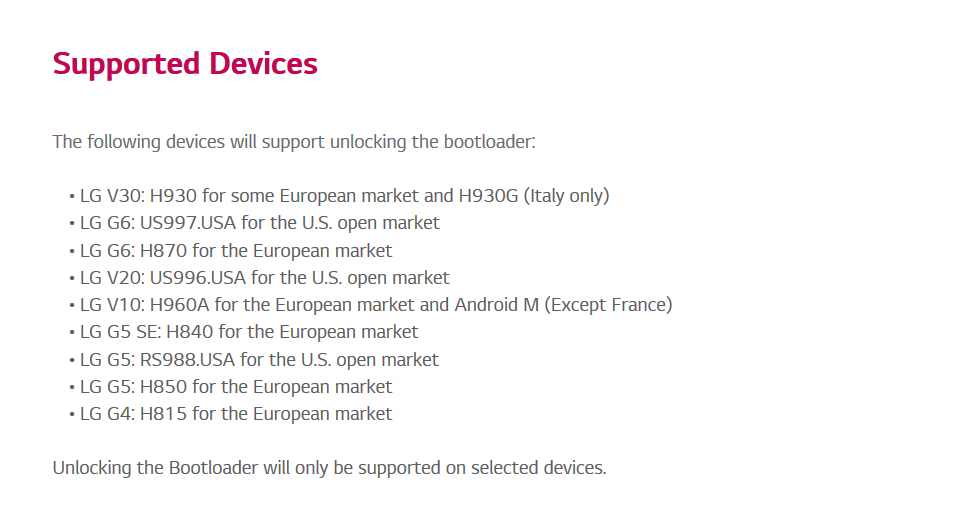 Starting in 2015, LG will allow customers to unlock the bootloader for certain releases of LG smartphones. This will allow you to participate in Android development using LG hardware. Please be advised that this feature is intended for developers only.  Therefore, we strongly recommend not to unlock the bootloader unless you fully understand what you are doing.

For normal operation of the device it is NOT necessary to unlock the bootloader! LG devices have a fully optimized, certified and tested version of Android, and unlocking the bootloader will change the software. Therefore, it is important that you take time to read and that you keep the following in mind before unlocking the bootloader to customize your device.