An eBay seller from the USA, which has 97.4 positive feedbacks now sells the LG Watch Style at an attractive price tag.  The LG Watch Style was launched along with the LG Watch Sport back in earlier this year, running ANdroid Wear 2.0 onboard. Both the smart watches were built with the partnership of Google. Now, the LG Watch style gets a price slash of $110, and you can now buy an LG Watch Style at just $139.99 from eBay USA, instead of the original price tag of $249.99.
LG Watch Style applicable with many secs and features included, but it also lacks several most-needed features like a Heartrate monitor, NFC, etc. So buying the device at $249.99 was always felt like a preposterous thing to do. Now with the price cut, anyone can actually go for the device without any device, as it now worths more than the current price tag. As the LG Watch Style is first smartwatch device which shipped with Android Wear 2.0 on top, we can make sure that the device will receive future updates much faster than any other ANdroid Wear compatible smart wearables available in the market.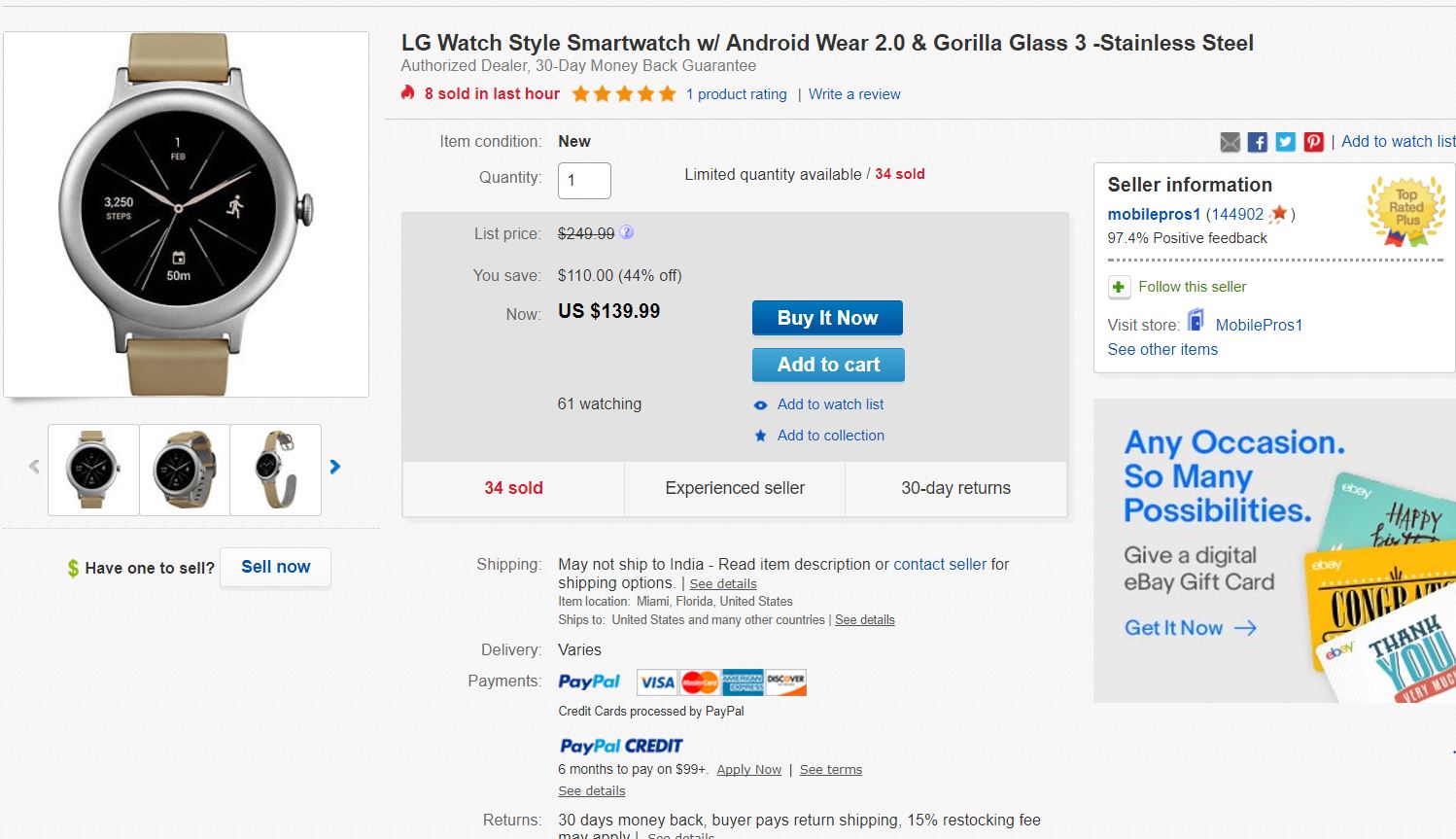 The price cut is not effective for every LG Watch Style models, but applicable for only one variant having stainless STeel SIlver Coloured Frame and Beige Leather straps. The device has 4GB of internal storage, and can be paired with Android and iOS.