As we reported earlier, Asus India is gearing up for the launch of their next smartphone in the Zenfone family. In an exclusive partnership with Flipkart, the company is bringing the all new Zenfone Max Pro M1 in the Indian market. Now the official team has started sending out the media invitations for the online launch. Also, they opened a livestream window for the official unveiling of Zenfone Max Pro M1. You can stream it on their official social media pages on 23rd April.
We don't have much information about the upcoming Asus smartphone Zenfone Max Pro M1. But some recent leaks reveal that it is powered by the Snapdragon 636 chipset, a slightly less powerful version of the Snapdragon 660. Still, SD 660 is an Octa-core cryo processor. Asus informed that they will work with Flipkart to use their insights in Indian market to design their products. However, a few days ago, some leaked press renders of the smartphone surfaced online and created a quite good buzz.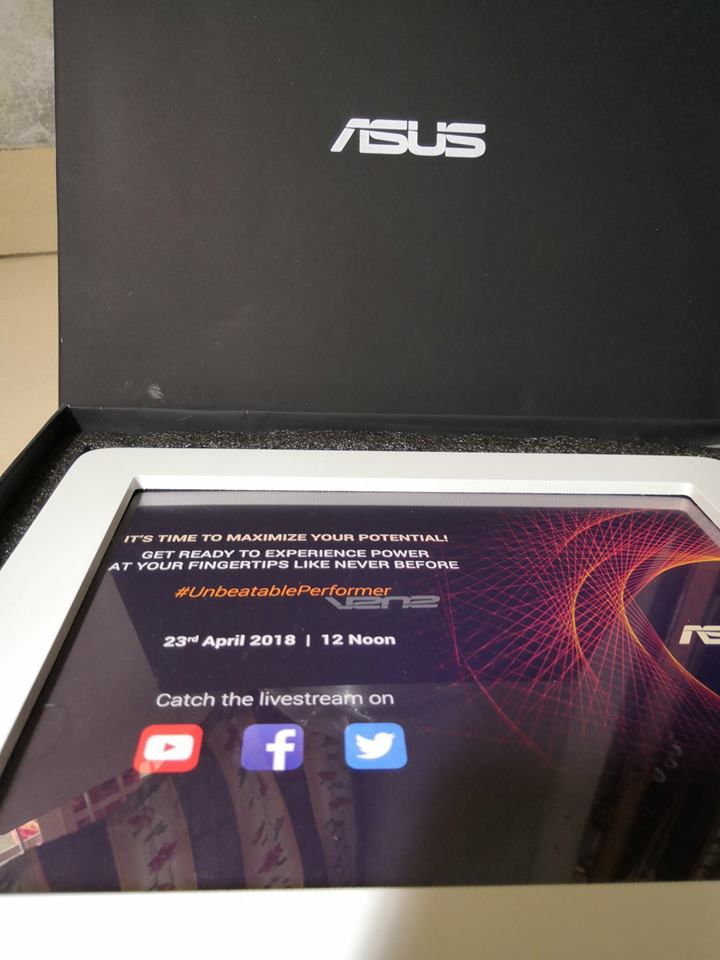 The leaks and rumors suggest that the device has a Redmi Note 5 Pro like design on the rear side with dual rear camera setup and a fullview display on the front. It is said to have a narrow bezel frame and an AI-powered selfie camera.
Asus and Flipkart announced the extension of their exclusive partnership in India recently. Since years, Asus is partnering exclusively with Flipkart to market their products in the Indian market. Now, the companies are extending their partnership. This newly renewed partnership will start on April 23 (next Monday) with the launch of the Zenfone Max Pro M1. Now they are gearing up for the launch of this smartphone.