The Cupertino brand has finally added support for Android tablets to work with Apple Music. This news just swiftly came in after Amazon announcing Apple Music support on all their Echo lineup of smart speakers – All packed for the holidays.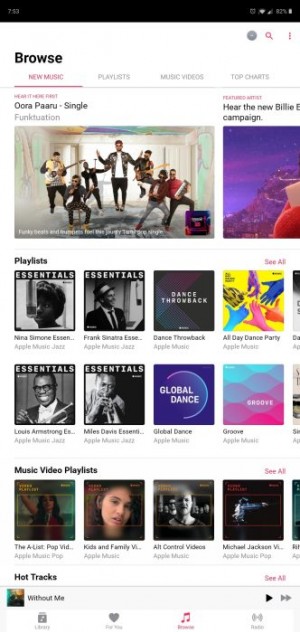 Apple started offering their music services to Android back in 2015, the first time when they launched their beta app on the Play Store. Just because Apple Music is so good and that there are still people who can't afford an iPhone but might still wanna have a taste of Apple's music service.
Now according to a report from 9To5Mac, the latest Apple Music update(version 2.7) removes the 'hamburger' menu in favor of tabs placed along the bottom of the UI, thus making it easier to get to the larger screen estate on the tablets, hence the new support brings in for the Android Tablets.
If you are the kinda person that still loves Android tablets for some reason and badly wanting to enjoy some high-quality premium music to your ears. Do get the latest update of Apple Music from here.