Many manufacturers have started rolling out the latest version of Google's operating system Android Oreo to their popular devices. Following the series, the Chinese manufacturer Huawei too had started some pre-registrations for beta testing Android Oreo with EMUI skin on top. Huawei's recently launched Mate 10 flagship runs Android 8.0 Oreo onboard with EMUI 8 atop, having HArdware AI capability in photography.
Now, Huawei has started an open Beta program named "Friendly User Test" through their website for the company's last year's P9 flagship smartphone. The new Beta test from the Chinese giant packs Android 8.0 Oreo with their won ecosystem EMUI 8 skin. Unlike other companies. Huawei had mad the Beta program easy for their users. The users who wish to have their device running on latest Operating System and test it on the Beta Mode can now enroll rightly from the device. Install Beta App by Huawei > Open > Accept T&C > Login with Huawei ID > Join Project > Available Project.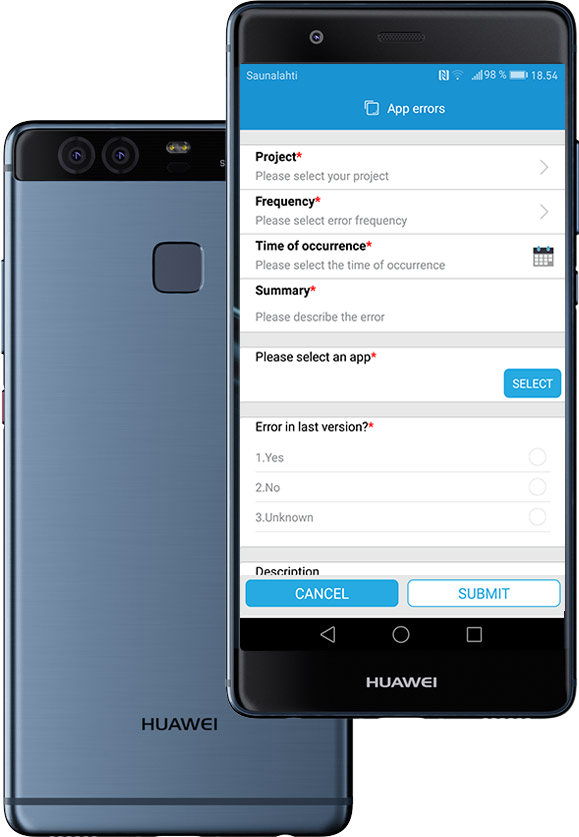 Users will be notified timely when the update is ready to be delivered. Every Beta test and Unreleased versions of the company's OS will be received directly as an OTA, so you will not have to be afraid of Data Loss, Brick Risk Factor, etc. USers can also easily quit from the joined projects.
Hang on! The Beta version may be unstable.