Nokia smartphones were once well-known for the jaw-dropping camera performance and highly advanced camera lenses. After the acquisition of Nokia by the Finnish startup HMD Global, the Nokia labeled smartphones were not much impressive regarding camera output except a couple of flagships. The company managed to keep the relationship with the Carl Zeiss, one of the top-leading optoelectronics manufacturers like the Nokia flagships had back in good old days. Now, the rumors coming out of the smartphone rumor mills hints that the company is practically moving towards to implement the Carl Zeiss technology on to the future smartphones. The Carl Zeiss has recently filed a patent application as found on Google Patents listing.
As we have gone through the patent files, the Carl Zeiss is working on a camera technology incorporating (penta-lens) 5-lens on a single set of a module. The patent image shows five camera sensors mounted circularly, along with LED flash, primary sensor, and a fingerprint scanner. The entire camera system is evidently developed for smartphone ecosystem, and expected to occupy the rear portion of Nokia 10 smartphone. The module is mechanically movable, rotates in accordance with the zoom level. Unlike the traditional smartphone camera digital/optical/hybrid zoom technology, it moves the lenses around to get a high range of zoom and focus. Different sensors have different values of focal length and zoom amount. As the entire module rotates automatically, the camera software and sensor themselves calibrate to get more explicit pictures.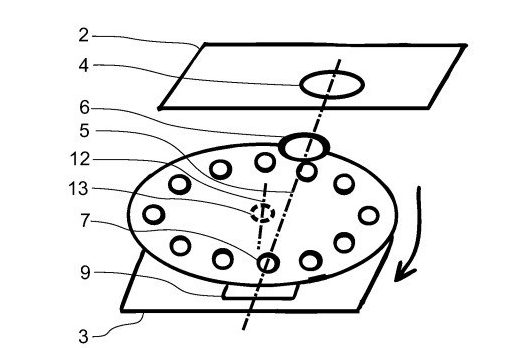 If the technology mentioned above is headed to get sported in the HMD's Nokia 10, it will be game-changing. Most contemporary smartphones with optical zooming use a secondary static sensor. The smartphone market in 2018 will fall on to the Nokia 10 if the information is legit.
The smartphone is expected to launch by mid-2018, featuring an 18:9 display, glass panels on the rear too. The Nokia 10 would be powered with Qualcomm Snapdragon 845 SoC and 6GB of RAM