From Huawei to LG, almost every top-leading smartphone manufacturers are up for implementing the full-screen concept by moving the camera and other primary sensors to a notch on the top edge of the smartphone, even though they mocked at Apple when the same came by iPhone X for the first time. As a prolongation to the trending notch and 18:9 display, the Chinese Telecom giant and smartphone manufacturer, ZTE was also expected to do the same in their oncoming smartphones. Now, a report coming out of the china along with some supposed renders say that the company is working on unique dual-notch smartphone design, with the corner made of glass, codenamed "ZTE Iceberg."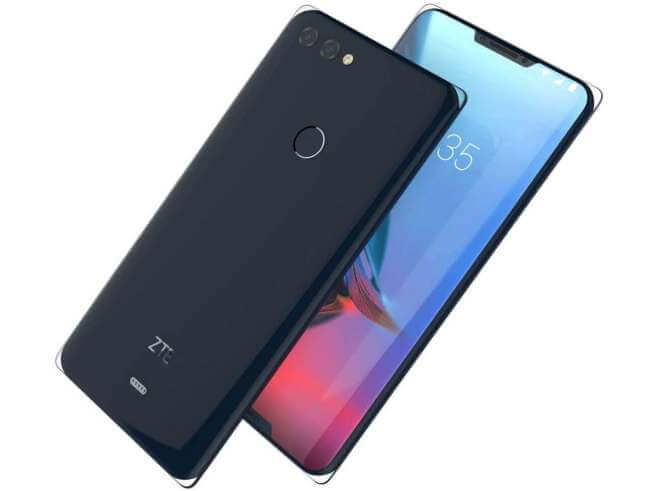 From the render, the ZTE Iceberg smartphone has the notch as same as on the ther smartphone, but present on both top and bottom chins. The top one carries the front camera, earpiece speaker and other sensors to be presented on the front, while the bottom one has a speaker grill. It seems like the company is retaining its stereo speaker system on their earlier Axon-series flagship smartphones. Apart from the double chin, the rounded corners are square-ized outwards with glass panel extended from the display. The smartphone design with the glass corners look gorgeous, but it makes the device more vulnerable to the dropdown-cracks. Still, the fingerprint scanner is mounted on the back panel, alongside the dual-camera.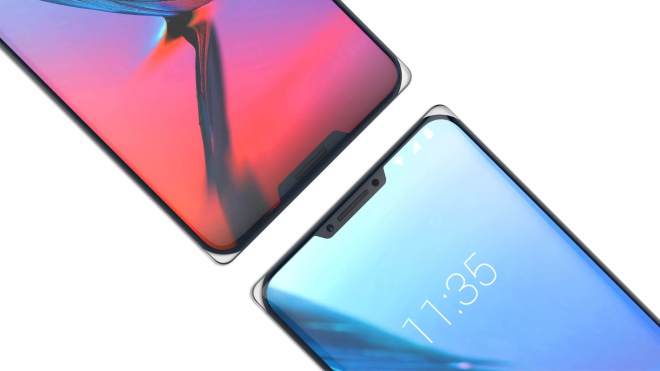 There has not been any official public confirmation regarding the device, but it is more likely to exist. The renders do not seem much accurate or official ones, but the reports suggest that the company has gotten ZTE Iceberg under the sleeves for real. We have to hold back until the ZTE confirms the device, to make sure the existence of the device.