Cellular networks have been improving since 2000. After 4G, the world is waiting for more fast network capabilities. It is not a small distance from GPRS(General Packet Radio Service) to VoLTE(Voice over LTE) since the carriers around the globe are working on to double the internet speed. Now it is the time for next-gen cellular networks namely 5G, and the discussions about it are efficiently progressing.
The 5G network evolution will be implemented once the requisite chipsets and services are 'online.' After all, ZTE announced to reveal their first 5G smartphone in late 2018 or early 2019. The announcement is officially from Mr. Lixin Cheng, CEO of ZTE US. He also indicated that the availability of network services and requisite chipsets would cause the 5G networking to be implemented effectively.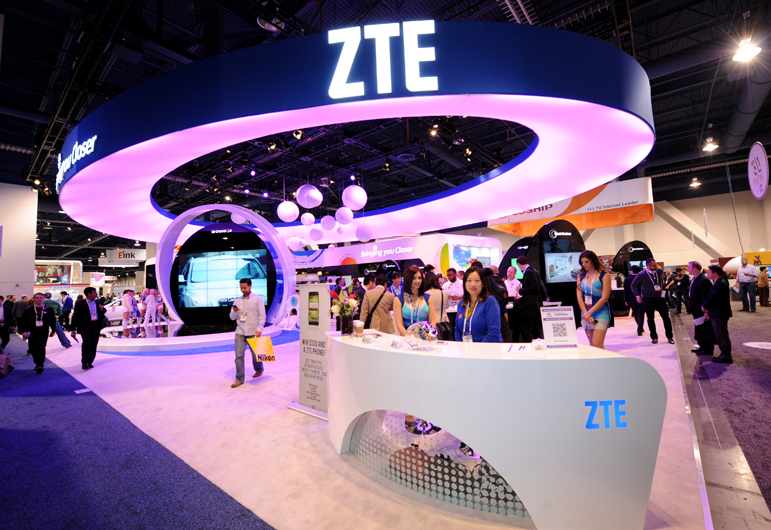 The existence of 5G is still in dreams even though AT&T and Verizon had announced that they would provide their respective 5G services in late 2018. Also, Sprint is planning to offer 5G services online from late 2019. Sprint is looking to delivering 5G through their 2.5 MIMI signals through software upgrades in late 2018. T-Mobile carrier is also on the floor, but too late on implementation. They are planning to launch 5G services in 2020.
After all, 5G is not too far from today as service providers planning very effectively towards the implementation of this doubly speeding network of 4G. It is sure that the plans of ZTE are dependent on the services providing by the Service providers. Well, apart from the providers, the chipsets are very relevant in implementing the 5G network. Qualcomm, Intel such semiconductor manufacturers, play a crucial role in providing requisite chipsets suiting the 5G network.
A threat for ZTE is the bill which will be going through the US government, may cause banning of ZTE services in the US. There is a chance of launching a 5G capable tablet or 5G Wireless hub for homes apart from a 5G smartphone.
However, ZTE will be the very first smartphone manufacturer to reveal a 5G smartphone to the world in late 2018 or early 2019. Samsung had hand-folded with Verizon services on discussing implementing the 5G network in California a. Also, the news from Apple and Intel points their own plans for implementing the 5G network. There are also chances for other manufacturers to come with their own 5G handsets before ZTE.
Stay tuned to know more.