Using an android spy app to monitor others' cell phones is a normality nowadays. These apps are real and they can do a lot of stuff. For this review comparison, we are going to take a look at the two most promising mobile phone monitoring apps: XNSPY and TheOneSpy.
These apps are legal to use, but have their terms and conditions, and you have to abide by them to avoid any legal repercussions.
Each app will be reviewed on the basis of usability, features, pricing and compatibility.
Also, take note that we are reviewing the paid Android version of both apps here.
Let's start off with XNSPY.
XNSPY
If you want an app that's affordable, effective and provides great user-experience, XNSPY won't disappoint you then. This app is known for its moderate features and affordable pricing.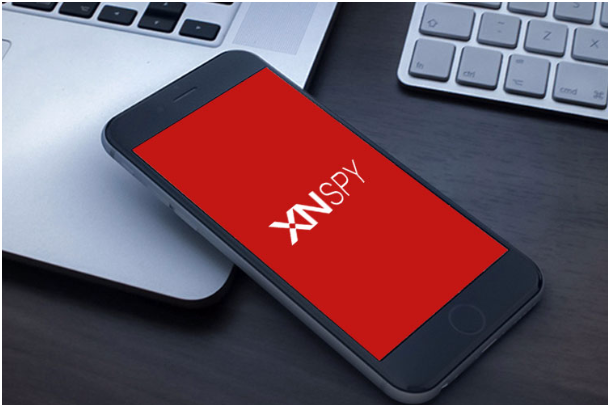 Usability
Talking about how conveniently Xnspy android spy app can spy on other devices could offend a few people, but this is what the app is made for.
Download & Installation: Downloading XNSPY on an Android device doesn't require anything special. The app isn't available on the Play Store, so you have to download it via internet. It still just takes a few minutes for the whole downloading and installation process.
Performance: XNSPY does what it says, and we can't deny that! It's fast and very responsive; data upload time was averaged out to be around 5 seconds. If you are looking for an app that's timely and accurate, this is the app to go for.
Ease of use: XNSPY's online control panel has a fast loading time, and is very minimalist. It takes just a little time to get used to with everything, like how to access a certain phone log or how to download it to your device.
Features
XNSPY has lots of features that we want to talk about, like:
Real-time notifications: Because XNSPY has a mobile app for its Android version, you can setup notification and receive instant updates directly to your personal device. You can set alerts on words, places, contacts and locations.
Remote controls: While other apps are more focused towards remote monitoring, this app can be used as a device management app on kids or employees' cell phones and tablets. You can use XNSPY to lock/unlock or factory reset a monitored device; to record calls, or to take a remote screenshot.
Social media tracker: XNSPY can monitor activity from nine different social networking apps, and includes all chats, texts and multimedia. These apps include WhatsApp, Instagram, Facebook, Viber, Line, Skype, Kik, Tinder and iMessage
Phone logs tracking: This android spy app can also keep tabs on call logs, emails, text messages, emails, internet browsing history, and so on.
GPS tracker: We really liked the GPS tracking service on XNSPY. It works in real-time with a very minor lag. Also, the app uses geo-fencing technology that can be used to set geographical boundaries on the monitored user.
Remote Mic Bug and Call recording: You can listen to anyone's phone conversations, and if that's not enough, you can also bug the phone's microphone anytime and listen to the device's surroundings.
Compatibility
XNSPY is compatible with all Android and iOS devices. These are the details the compatibility requirements.
Android: Gingerbread 2.3 or above (up to Marshmallow 6.0.1)
iOS: iOS 6.0 or above (up to iOS 9.3)
Pricing
This text message tracking app is available in two different packages; these are the details:
XNSPY Android Basic
Monthly @ $49.99/month
Quarterly @ $69.99 ($23.33/month)
Yearly @ $99.99 ($8.33/month)XNSPY Android Premium
Monthly @ $59.99/month
Quarterly @ $99.99 ($33.33/month)
Yearly @ $149.99 ($12.49/month)
TheOneSpy
Getting down to TheOneSpy, we will follow the same patter as we did for XNSPY; so let's start off.
Usability
TheOneSpy already has a great reputation as an android spy app, but the purpose of this review is to get to the actual results and not what's written on these apps' websites. This is how we found out TheOneSpy's usability.
Download & Installation: Well, the total download and installation time wasn't bad, but it was far from XNSPY's 5 min download. This was particularly due to the large size file of the app that took longer to download on the target device. So if you can't get a physical access to someone's device for a long time (for download and installation), this app isn't made for you then.
Performance: There is nothing wrong with the performance on this app. It's sleek and fast and data uploads on the online server without any issues.
Ease of use: The only thing that didn't impress us was the online interface that's not user-friendly and can easily bamboozle any technologically-challenged person (it was fine for a tech-savvy). These apps are primarily used by parents and spouses, so the interface and ease of use matters a lot.
Features
Well, TheOneSpy is certainly a top-notch app with over 60 features. It's a great app for someone who is up for some learning and can expend time discovering this spy app. We were truly mesmerized by what this text message tracking app is capable of. Even with all its intricacy, we are excited to tell you about the features on this app.
Mic & Camera Bug: XNSPY has the microphone bugging feature, but this one has camera bug option too. So if audio spying isn't working for you, this app is made for you. But, remember that, this feature is contingent upon too many factors and you usually end with no data off the monitored device.
Record calls: You can record calls and listen to them by accessing the online control panel.
Social media tracker: The social media monitoring is limited on this app. So if you are thinking about spying on someone's Instagram, Kik or iMessage, you better get some other app; or you could get Xnspy.
Instant Alerts: You can get instant alerts if there is a SIM change on the monitored device.
Hefty Remote controls: TheOneSpy allows you great control over the monitored device. You can view installed apps list, send remote SMS commands, start or pause an application, and block cell phone use while driving.
Pricing
TheOneSpy has a simpler pricing plan. There are no basic or premium packages, rather you only have to choose the subscription period. These are the details.
1 month @ $18.
3 months @$55 ($18.33/month)
6 months @99 ($16.5/month)
12 months @140 ($11.67/month)
Compatibility
TheOneSpy is compatible with Android, iOS and Blackberry devices.
Android: OS 1.5 up to 6.0.1
iOS: iOS 4.00 to iOS 8.0
Blackberry: 5.0 to 6.X
XNSPY vs. TheOneSpy: Our final verdict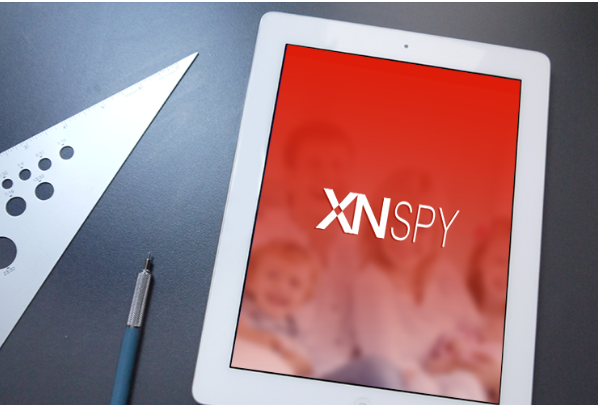 These two apps have been a very close call, and it's was a little difficult for us to pick a winner. This is our analysis:
⦁ If you need a simple to use and fast app that can be downloaded on the target device in just a few minutes, then look nowhere else than XNSPY.
⦁ TheOneSpy seems more like a parental control app rather than some spying app, because of its remote command features. XNSPY's discreet and smooth nature makes it perfect for secretive monitoring. But if you want to monitor your children's activity, then you know which one to go for (TheOneSpy)!
⦁ We didn't mention the GPS tracking feature on TheOneSpy, because we thought it wasn't even worth it. There is no real-time tracking; you only get location history stamps and sometimes, even those are delayed.
⦁ TheOneSpy is slightly cheaper than XNSPY, but the difference is so marginal that we don't even think that it's worth a comparison.
⦁ TheOneSpy is definitely a winner in the features department, but as we aforementioned, you only need to go with this app, if you are ready to deal with the tougher interface. Sometimes, the features don't even fully work, so making them absolutely useless. You have to consider all that!
We think that from the user-end, Xnspy is a subtler choice. It's easy to use and has great performance; a perfect app for spying on cell phones.
What do you think about our review? Let us know by leaving a comment!