Finally, Xiaomi unveiled their new smartphone Redmi Pro with some cool specifications and features. We have seen so many rumors and leaks about the Redmi Pro since a month. And before some days Xiaomi offcially revealed the name of the device as Redmi Pro. yes as the name says, it is a PRO model from the popular Redmi series. Although it is a budget friendly device as it comes for only $225 for the base model with a Helio X20 SoC, 3GB of RAM and 32GB storage. The Helio X25 model with 3GB of RAM and 64GB storage will be available for $255, and the high-end variant with Helio X25, 4GB of RAM and 128GB flash storage will be available for $300.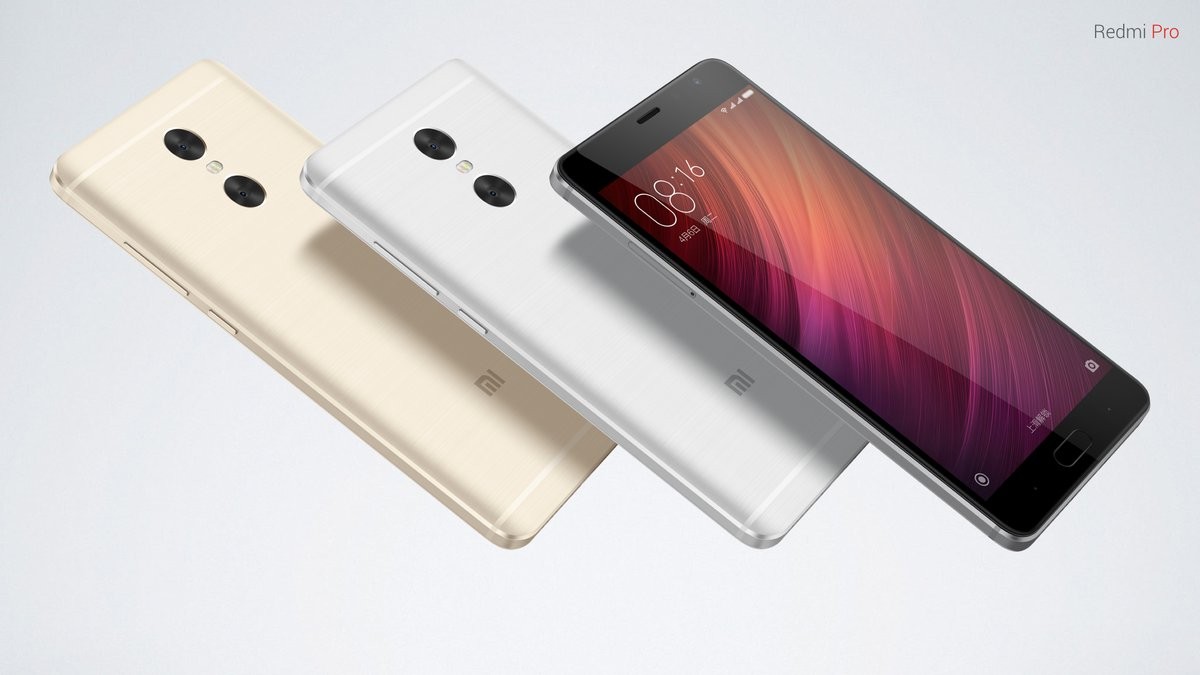 The new cool device comes with a 5.5 inch Full HD OLED display, dual camera modules with 13MP main. It also features a 5MP front facing camera. The biggest thing in the device is that it comes with a deca core MediaTek Helio X20 processor which is really great. It also features 4GB of RAM, 128GB storage, dual-SIM with LTE and VoLTE. It has a big battery of 4050mAh capacity. Oh yes, it also features a fingerprint scanner, but unlike the other Redmi models, the fingerprint scanner comes in front of the phone just like the Mi 5. The device also has a USB C type port too.
Overall, Xiaomi is here with some cool devices for their valuable fans. The specifications and pricing are really good and it really stays within your budget. The new Xiaomi Redmi Pro will be available to buy at China on August 8. Stay tuned..