Vivo is going crazy with their new device. The company was planning to launch their all-new smartphone model Vivo V9 on March 27. But their biggest competitor in India, Oppo has announced the launch of their new smartphone, which is very similar to the Vivo V9. Oppo has scheduled the launch event for March 25. They jumped a step ahead in Vivo. But now, Vivo India is not ready to settle down, they have changed the launch date to 23rd March.
Vivo has started inviting the media for the launch event for 23rd March to unveil their latest addition to the popular Vivo V series in the Indian market. The teaser of the device reveals some information about the device. At first, it reveals that the device comes with a dual camera setup on the back. However, unlike the other dual camera phones, this one has a different looking camera hub. It looks like on senser just overlapped to the another one. It looks really good regarding design.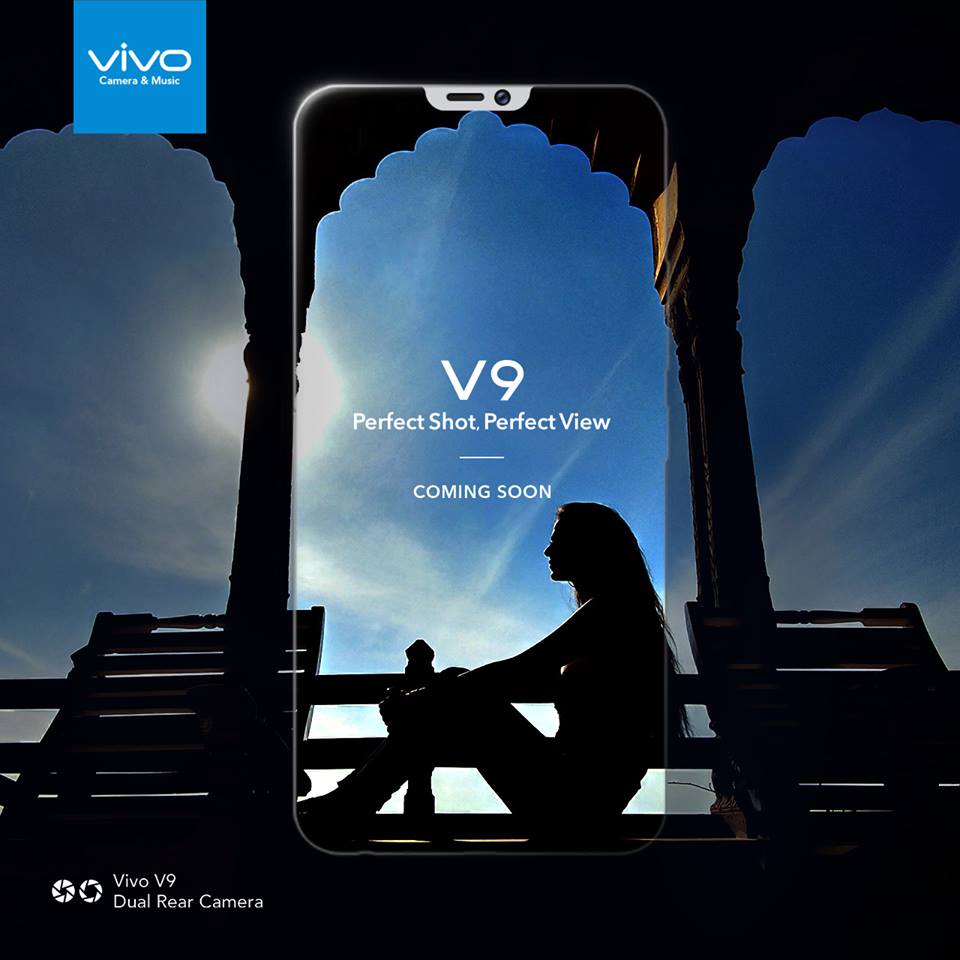 Another important finding about the Vivo V9 is that it has a small notch in the display, just like the Apple iPhone X. So it looks very similar to the iPhone X from the front side. The front display has the same notch at the top edge, where the sensors, front-facing selfie camera and the earpiece speaker mounted. All the sides are too narrower to consider as bezels, despite the slightly wide bezel at the bottom edge for the sake of comfortability. There is no precise hardware details of the smartphone are out yet. It is expected to be powered with the alleged Snapdragon 670 Chipset along with at least 6GBof RAM. The smartphone is officially set to be unveiled on March 23.