Vivo has finally announced the company's latest flagship smartphones from X-series, Vivo X20 and X20 Plus smartphones in China. Both the smartphones come as the successor to the X9 and X9s, which were launched back less than a year ago.
Vivo X20 and X20 Plus smartphones differ in some few aspects of hardware specifications like display, battery etc. Rest of the specs seem to be similar for both, as usual. The devices come with a FullView display having 18:9 aspect ratio, which is almost bezel-less. The FullView display with 18:9 ratio was initially announced in Vivo V7 Plus mid-range smartphone launched a couple of weeks back. So we have been expecting the same ratio display with Vivo's future devices. The normal V20 features a  6.01-inch 1,080×2,160px resolution Super AMOLED display panel, whereas the X20 Plus sports a 6.43-inch display with the same resolution.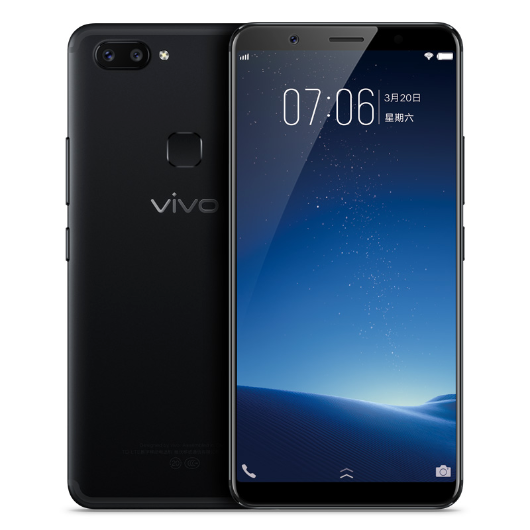 Vivo X20 Specifications
Vivo X20, X20 Plus
Display (X20): 6.01-inch 1,080×2,160 sAMOLED, 18:9 FullView
Display (X20 Plus): 6.43-inch 1,080×2,160 sAMOLED, 18:9 FullView
Rear Camera: 12 MP+5 MP, f/1.8 Aperture
Selfie Camera: 12 MP, f/2.0 Aperture
Processor: Qualcomm Snapdragon 660 @ 2.2GHz
RAM: 4GB
Internal Storage: 64GB
Operating System: Android 7.1.1
Battery (X20): 3,245 mAh
Battery (X20 Plus): 3,905 mAh
From the rear look with the dual-camera setup, the smartphone looks more resembled towards the Oppo R11 Plus.
Vivo has announced that the smartphones would be on sale from September 30th, whereas the pre-order starts from 25th. Both the smartphones have pretty much 'above midrange' price tag with  CNY 2,998 ($454) for Vivo X20 and CNY 3,498 ($530) for Vivo X20 Plus.