Truecaller, the leading caller id application now appears on the headlines. According to the internal analytical data, the company claims to have over 100 million active daily users. Today in a blog post, the officials announced this biggest achievement for the app. It was a quick jump to this achievement as it was just 100 million monthly active users recently. Now it has leapfrogged from that to 100 million daily active users.
The official announcement reads: "Truecaller is pleased and excited to announce that we now have more than 100 million daily active users using our app for their daily communication. There are only a handful of mobile-only services that impact as many users each and every day, and we are humbled to be able to join this exclusive group. We're continuously working to make your communication more safe and efficient, and the fact that so many of you have joined us validates our mission. We're excited to see what the next decade and 100+ million users bring us."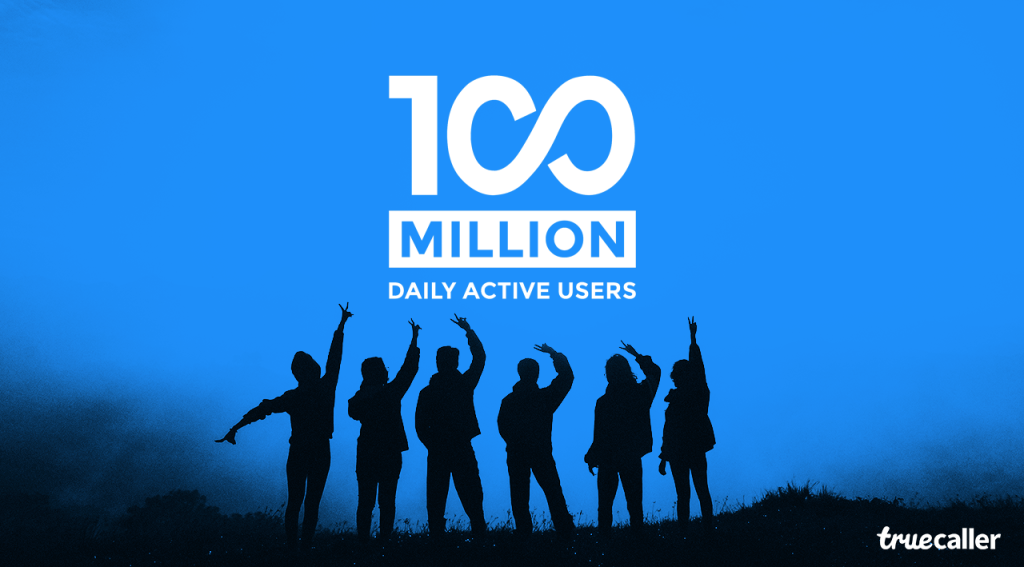 With technology evolving, Truecaller has also come a massively long way since the day we founded the company. From simple beginnings as a Caller ID and spam blocking the app, to a full-fledged communications platform with calls, SMS, Flash Messages and payment services. Now it is more than just a caller ID application. However, it is great to see such a massive success of a startup based on Android eco-system. The company claims that the recently launched Airtel Truecaller ID premium service now has over one million paying subscribers across India. That is also a significant achievement at this point.