Looking for best eBook Apps for Android ?
If you are a person who loves reading books, or a book nerd; you probably had searched a lot for any best eBook readers. If you still search for such apps, you are in the right place. Here are the best five apps among thousands of eBook reader applications for Android.
AlReader – any Text Book Reader
AlReader app is specially designed for those who love to read Sci-Fi books, with material design and genuine-book like page feelings. It can support eBook file formats fb2, fbz, txt, epub (no DRM), html, doc, docx, odt, rtf, mobi (no DRM), prc (PalmDoc), tcr, and can open the files from ZIP and GZ archive files. It can deliver the cntent as voice to the readers, by using TTS (Text-To-Speech).
Features
Supports from Android 1.6+
Multi-format support
Encode the text
Text-To-Speech
Network library support
Gamma-Colour fix
Auto Scroll
3D Page Animation
Supports E-Ink screens to use better with the Android Based eBook reader devices
Different gestures
App is available in 4 versions (Free, $1 , $3, $10).
Reedy Intelligent Reader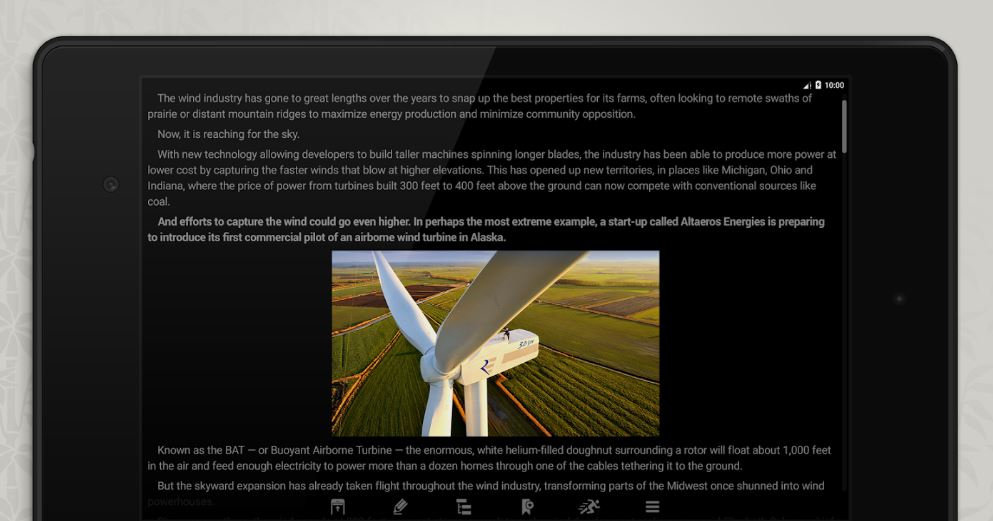 Reedy Intelligent Reader is a Simple, clean nice eBook reader for Android, with many handy features. It supports the file formats epub, fb2, html, txt, links even files archived inside a Zip file. It displays every elements and special characters, in which the formatting done over specific text.
Features
Shows every elements.
Auto creation of an eBook, even from plain text files.
Bookmarking option
Select, Copy, Share, etc.
Magnify the texts
Night and Day theme convenient to the reading environment.
Read-Only contents from given Web URL.
Speed mode to read-out faster
The Reedy Intelligent Reader is free to Download from Google Play
Moon+ Reader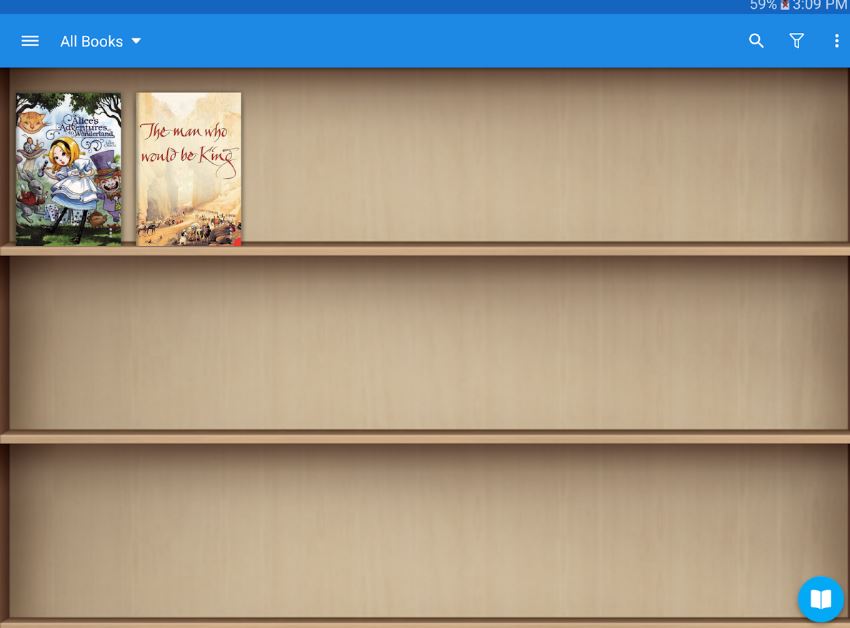 Moon+ Reader is a simple reader app, similar to Google Play Books with some powerful options and features. The app comes in both free and Paid (Pro) versions, and the Pro version priced at $5 includes more features compared to free one. Also, there is ads in Free version and, the pro version is free of it, additionally TTS, Widget support, etc also
Features
Multimedia Support
Font formatting and features
10+ Themes
Various Page Types
Scroll modes and custom operations
Paragraph options
3D Page scrolling effect
Realistic Book Shelf design
Universal Book Reader
Universal Book Reader consists of many powerful options including support for 50 eBook file formatting, by converting them into either ePub or PDF. It's library (book shelves), page screening and options are almost similar to the Moon+.
Features
Online eBook store
Fast page scroll slider
Customisation in visual experiences
Bookmark
Search feature
Ad-Free, TTS, Book-Lock, Homescreen shortcut in Full Version (In-app paid)
Amazon Kindle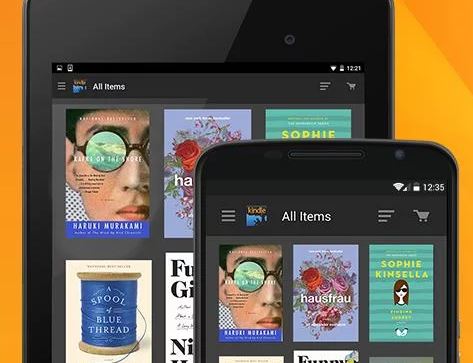 Amazon Kindle is from the Internet Giant Amazon. The app is followed by the Kindle eBook reader devices by Amazon. The app can be used only for reading eBooks bought from Amazon Kindle Book Store. But it's benefit is that you can get most iof the books, around millions of books published on the Kindle. You Can also borrow, buy and get around 1000+ eBooks for free from Kindle. Before buying, a sample book can be bought, which includes the first chapter of the entire book. Some textbooks from Kindle can be replicated using Read Replica feature, which conserves the formatting and quality of original eBook to print out in high quality.