Samsung is getting ready to hit the market once again this year with another flagship phablet smartphones. The Galaxy Note 9 phablet is expected to make its debut within a couple of months. Amongst every leaks and rumor, another image related to the Galaxy Note 9 has surfaced online today. The picture claims to showcase the protective case for the forthcoming smartphone. The model also shows off the rear design pattern of the smartphone, and we hope that it is true.
From the supposed image of the Samsung Galaxy Note 9 case, it is apparent that the company will retain the dual camera combo on the rear. Even though the fingerprint scanner was mounted aside the camera department last time, it is now moved a little below now. The fingerprint scanner now located at the position almost where the Galaxy S9 and S9+ have. The dual-camera sensors are mounted horizontally, same as Galaxy Note 8. The transparent glass case does not reveal any other details regarding the smartphone.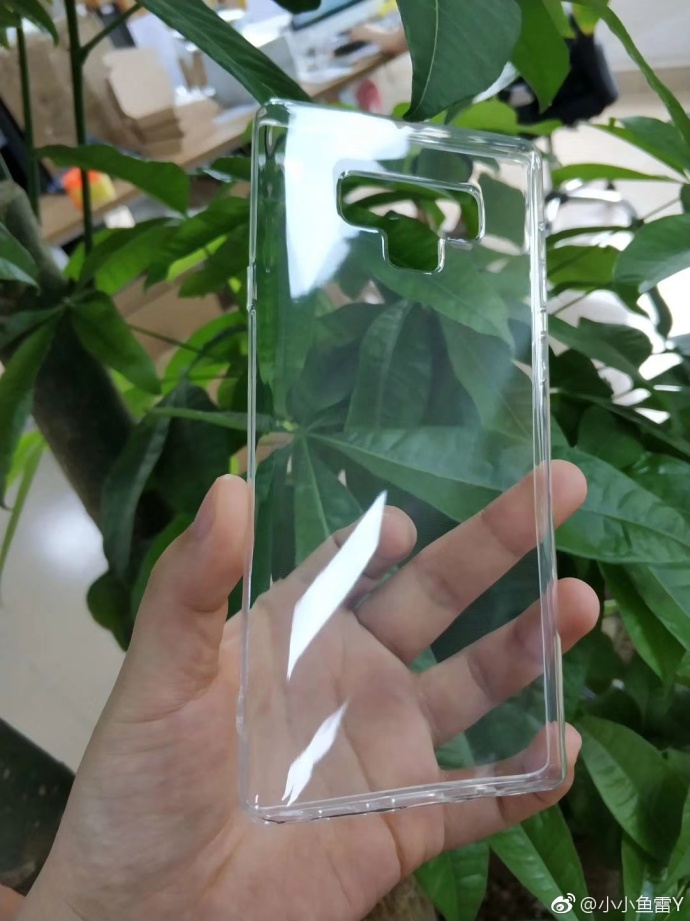 Concerning the leaked hardware specifications, we could see a device similar to the Galaxy S9+ with little tweaks on the feature side. The smartphone will be powered with a Qualcomm Snapdragon 845, along with 6GB RAM onboard. Same as before, the dual-rear camera will have dual OIS and DualPixel technology. There are no other details rather than the signature features that Note-lineup devices usually take up including S-Pen, larger infinity display, the iris scanner, etc.
Stay tuned with AndroidHits for more exciting news stories!