We were searching for a good budget friendly earphone for our beloved readers. And just came across an amazing product of Sennheiser and reviewed it for our readers. Here we are sharing our complete review about the Sennheiser CX180 earphone. Sennheiser CX 180 portable entertainment headphones are capable of delivering a powerful bass and offer high passive attenuation of ambient noise to provide an uncompromised musical session. Moreover, flattered by a finger contoured housing design, the stunning pair of ear canal headphones pave the way for easy adjustment and maximised wearing comfort for the user.  I am reviewing this product after using it for 1 week and found its really amazing for the price. So read on..
|  The Good |  The Bad |
| --- | --- |
|  Stylish design |  Poor cable |
|  Slim and easy to handle |  Features are less |
|  Outstanding sound quality |  Not suitable for rough use |
|  Great balance between bass and treble | No Microphone |
|  Attached different size earbuds |  Short length cable |
In the Box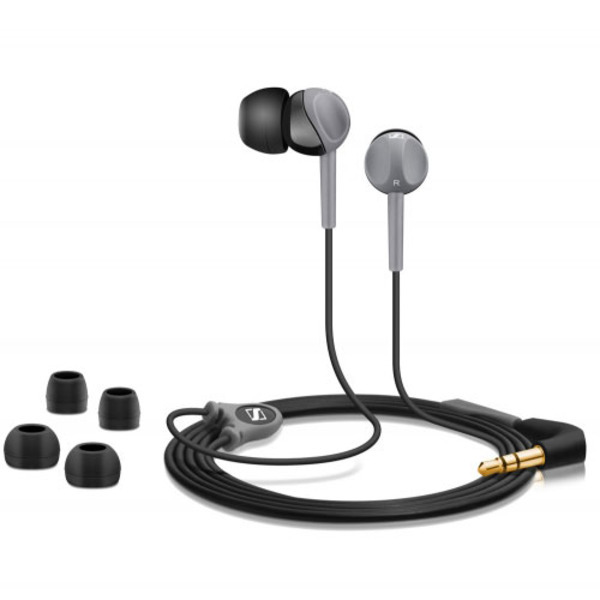 CX180 headset
Documentation
2 Pair of Ear adaptors
Technical specifications of Sennheiser CX180
| Impedance | 16 ohms |
| --- | --- |
|  Connector  |    3.5mm stereo mini plug |
|  Frequency response  |  20 Hz – 20,000 Hz |
|  Sound pressure level (SPL) |  110dB (1kHz/1Vrms) |
| Cable length  |  1.2m  |
| Weight  | 5 g |
Design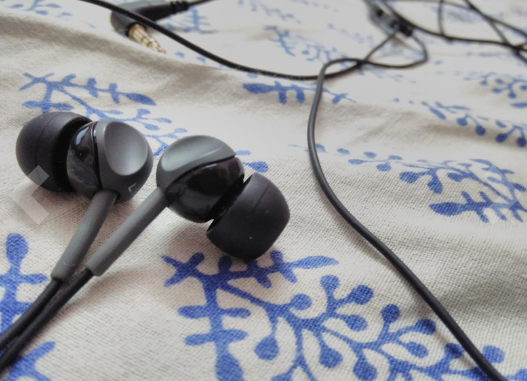 As a premium audio accessory maker, Sennheiser focuses more in the design of their products. We can see the same follow-up in this CX180 headset though. Simply, it has an outstanding design. It is thin, tiny and stylish in look. Compared to all other headsets that I have tried, this one is different. Because it is too small, more smaller than that we think. I have personally tried some premium headsets in the same price range and found this as the smallest one.
It is a well crafted plastic material and it has a great build quality though. The rubber ear adapters are easily changeable and the product comes with 2 pair of additional ear adaptors with different size. So it will fit perfectly for everyone without any issues. The worst thing is that this one doesn't have a music playback control console. It also lacks the most wanted microphone. So it is very clear that this headset is designed specially for the music lovers, not for a general fast listener. Because of this, the CX180 looks very stylish and professional. Simply, it has a material design.
Performance and Experience
I am using this headphone since one week and the experience is really impressive. It gives a great music listening experience with the Sennheiser's advanced magical audio technology.  We can see the clear cut balance between the bass and treble. Nothing is high or less. Unlike the cheap Chinese headphones, this one is limited to a standard quality volume. It is not too much loud, but still great. You will enjoy the bass and it will not effect your earphone even you listen songs at highest volume. You could listen to each and every bit and strings of the music crystal clearly.  Once you plugin the earphones you will be out of this world. Best at noise reduction. Noise is almost ZERO. You will not hear anything unless you remove your earphones.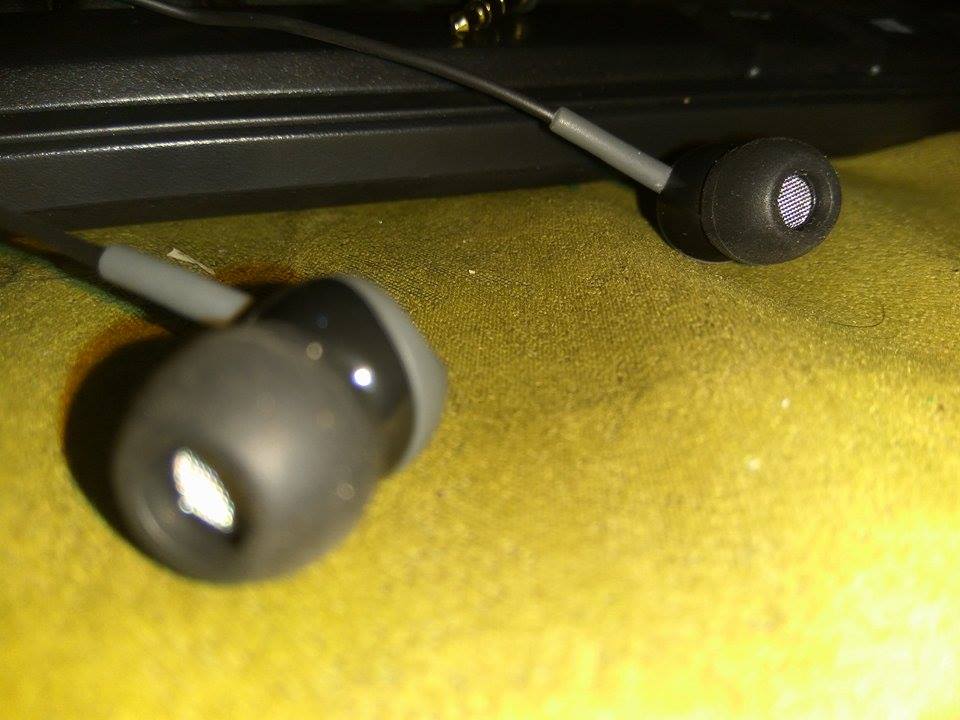 The real problem is the quality of wire, it is very much thin and it will get damaged if we are not treating with care. I have previously used SkullCandy Ink'd which I loved for its Bass and Treble functionality. But Sennheiser is seriously a better earphone/headphone. The details on your ears is amazing. It has enough Bass and Treble – shows up only when needed and not monotonously glaring like Sony or SkullCandy. Totally love the work put into the making of this ear piece. The quality of audio is supreme. Just what I needed to listen to my favorite tracks.But, seriously I miss the music playback button. But it is not necessary for a music lover.
Final thoughts
Besides some small problems, the CX180 is really great. It perfectly suits for everyone and you will get the maximum for your money. It costs Rs.990 in India and you can buy it for more less price from Amazon India. The biggest thing in this headset is that Sennheiser is providing 2 years of replacement warranty. So you don't have to worry about anything, if anything happens to the headset, just walk over to the nearest Sennheiser service partner store and get a replacement. Overall, this is a perfect suit for music lovers. Trust me, I never used such a superb quality headphones till date.