After the launching of every Galaxy S series flagship smartphones, it is quiet obvious that the company would launch a rugged edition of the smartphone labelled Active. This time in 2017, we all arre waiting eagerly for the S8 Active smartphone which has not been announced by the company official side yet. However, we already have seen a plenty of images leaked showing the schematics and structures of the smartphone. Now, the device has been shown up itself in another set of leaked images.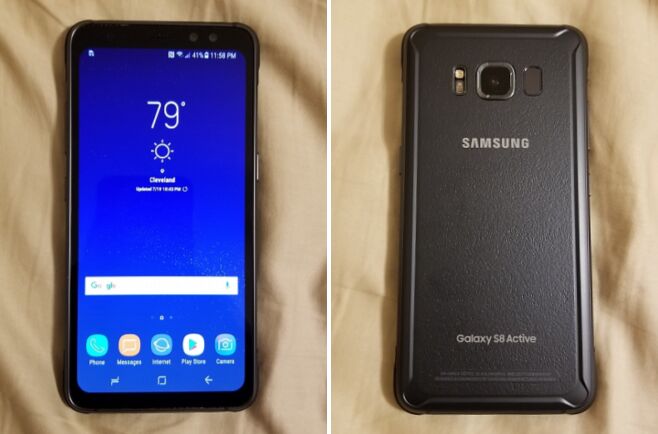 As usual, we are expecting the smartphone to feature tyhe specs as same as the regular S8. From the new set of leaks, the device has the screen size almost similar to the S8, with no Edge. The rugged body has a bezel on sides, to protect the device from being splashed. This time ther eis no Physical Activebtton included, instead they have replaced it wit Home+Bixby button on middle,  still on-screen as same as the Galaxy S8. Rest of the specs sheet are expected to be the same, with Snapdragon 835/Exynos 8895 with 4GB RAM.

According to several reports, the smartphone will have no underwater camera mode even if it does have a waterproof Certification. It will also run Android 7.0 Nougat out if the box. No other details regarding pricing and availability have mentioned anywhere.