We hope that some of you are already aware of the polling program in our site. We conduct specific polls about certain subjects. Our last poll was about the launchers. Yes, everyone one of you are familiar about the launchers. We use launchers on our Android device to enjoy Android operating system in different style. Launchers are the most favorite and essential app for me. Because I try different launchers every week.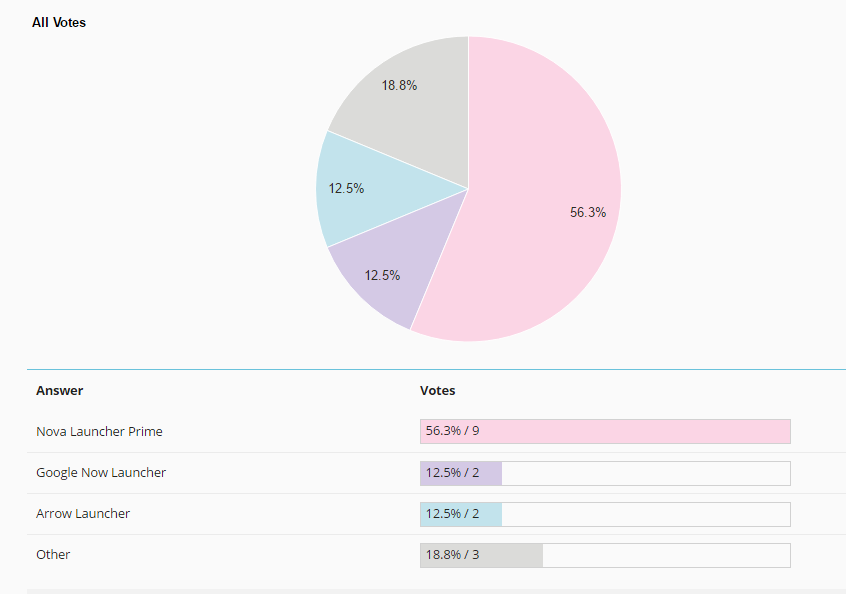 We are now announcing the winner of the last poll. Most of the people voted for the Nova launcher. Yes, 56% of the total voters supported the Nova launcher and they voted for Nova launcher as their most favorite launcher app. The other poll options are Google Now launcher and Microsoft Arrow launcher. But both of them failed in front of Nova Launcher. As you already know, Nova launcher is the best launcher app with most features. It gives great customizing options as well as performance.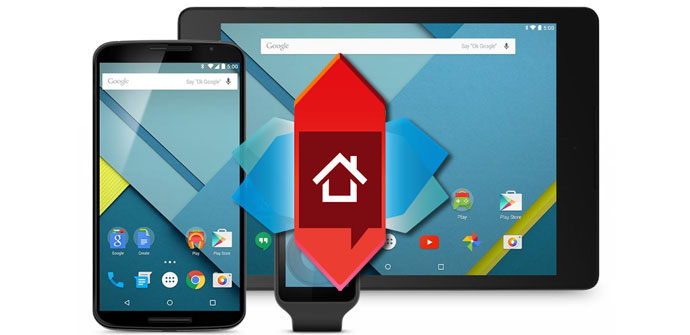 Nova Launcher features:
Icon Themes – Find thousands of icon themes for Nova Launcher on the Play Store
Subgrid positioning – Much greater control than standard launchers, Nova Launcher  allows you to snap icons or widgets half way through the desktop grid cells
Color controls – for labels, folders, unread badges, drawer tabs and backgrounds
Customize App Drawer – Custom tabs, Vertical or Horizontal scrolling, Custom effects
Improved Widget Drawer – Widgets grouped by app makes it much faster to use
Infinite scroll – Never far from your favorite page, loop through the desktop or drawer    continuously
Backup/Restore – Sophisticated backup/restore system allowing you to backup your desktop layout and launcher settings
Scrollable Dock – Create multiple docks and scroll between them
Widgets in dock – Place any widget in your dock, such as a 4×1 music player widget
Import Layout – No need to rebuild your desktop from scratch, Nova Launcher can import from most popular launchers. Including the one that came with your phone.
Fast – Nova Launcher is highly optimized to do it's work quickly and quietly, keeping the animations smooth and letting you use your phone as fast as you can move your fingers.
Overall, Nova Launcher is the most favorite launcher among Android users. From our case study, Nova Launcher is the most fluent and performance oriented launcher app for Android.
Download Nova Launcher now.
[pb-app-box pname='com.teslacoilsw.launcher' name='Nova Launcher' theme='discover' lang='en']