We are only a few days ahead of the official revelation of the most anticipated Chinese Smartphone this year – OnePlus 5, the flagship killer. As we are so closer to the official date, most of us are too curious to know about the OnePlus 5, atleast just to know how it looks. So, this one is for you.
I'm not going to drag you into deepness of boredom by saying the repeatedly discussed features and specs again and again, yet we have got something worth reading. You can go through the article and would easily find out the major differences that OnePlus would likely to be made in their upcoming OnePlus 5, compared​ to OnePlus 3 or 3T. I think, the last one came out of the box will be most suitable for comparison, so let's take OnePlus 3T vs OnePlus 5.
Design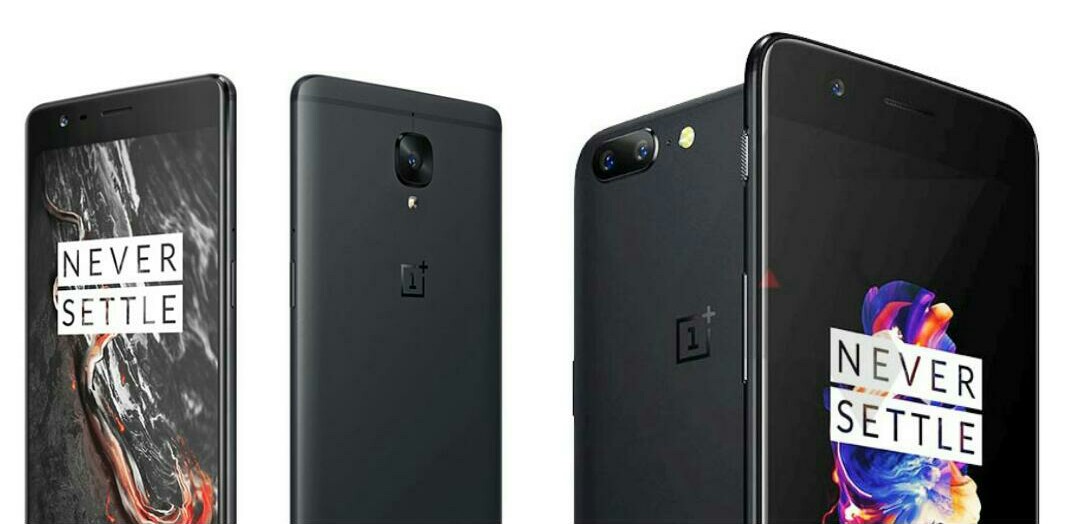 The design of OnePlus 5 is the one aspect with most foretold changes from preceding models. OnePlus 3/3T had a home button on front, below the display with fingerprint scanner embedded. The rear panel had the camera module fixed on middle, with antenna bands on top and bottom. But if we look on to the latest official renders of OnePlus 5, it changes entirely in terms of the rear panel and primary camera department placement. The device looks more closer to iPhone 7 Plus or Oppo R11. Coming to the front, the OnePlus 5 has the same design as in the 3T with even the physical home button. Also the other control buttons on frame will remain same. The device will be so thinner, around 7mm.
Display
Being honest, you don't have to expect anything more in display compared to the OnePlus 3T. The OnePlus 5 will have a 5.5 inch optical AMOLED display with full HD resolution. OnePlus will possibly resolve the color distribution issue happened with OnePlus 3 and 3T, later gave resolution via settings tutorial.
Camera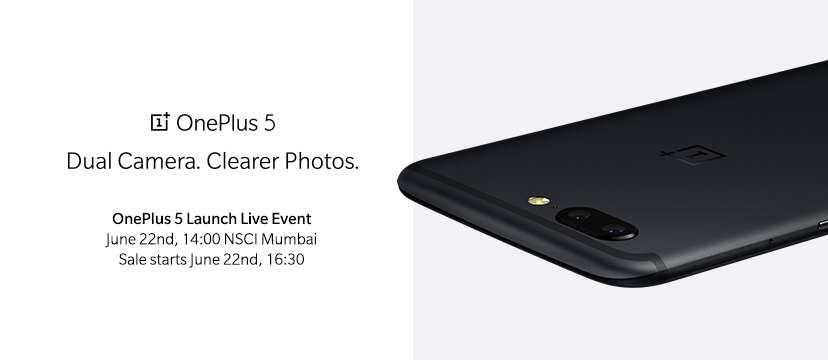 As most of the today's flagship Smartphones ship with a dual-camera to say it as a Unique Selling Point (which is actually being not a ISP anymore concerning the recent scenarios), OnePlus cant stand back. The OnePlus 5 has a dual rear camera, one with 20MP+16MP, expected to have an OIS (Optical Image Stabilisation), One lens with 2x optical zoom (same as iPhone 7 Plus), Bokeh effect and many improved features that a top tier Smartphone camera can hold. The front facing camera is of 8MP, while the OnePlus 3T had both 16MP cameras on front and rear.
Battery
OnePlus 5 will boosted with a 3300 mAh battery, seems degraded from 3T's 3400 mAh. But it is sure that the 10nm Processor of the Smartphone will manage to run the device more time than OnePlus 3T. The device will also support OnePlus's signature DashCharge system with faster intake.
Performance​
Oneomus 3T had a Snapdragon 821 and 6GB RAM, which I was awesome at the time of launching (still have enough power to beat most of the devices). Although, OnePlus 5 will be powered by Qualcomm Snapdragon 835 Chipset with memory options of 6GB and 8GB RAM and 64GB/128GB storage space. With the SD835, the device could withstand more on battery time and will boost the flawless performance.
Pricing
By reading all above mentioned top tier hardware configuration details, you might be thinking about the outrageous pricing list that would be given by an average OEM, but trust me OnePlus is just not like them. OnePlus 5 will have only around $50-$60 price hike than OnePlus 3T, which is great in comparison with other stereotypical brand pricing patterns.
The Conclusion
The Flagship killer OnePlus is expected to launch by 21 June, which is only few days away from us now. So, this article might have helped you in understanding the major differences between OnePlus 5 and OnePlus 3T. If you found this article, spread the words.