Lots of OnePlus five news? Huh? Yes, because the premium smartphone maker OnePlus is going to launch their new smartphone OnePlus 5 in India on 22nd June. We have seen a lot of leaks and rumors about the upcoming OnePlus 5. Recently, the company officially teased the device and revealed some of the design elements of the device.
Now, a newly leaked benchmark result confirms the specifications of the device. We are just a few weeks away from the official announcement, but we have all the leaked specs and a near-confirmed design. The new benchmark leak claims an 8GB RAM and 6GB RAM variants. It shows a smartphone codenamed as  OnePlus A5000. It reveals the 6GB RAM variant of the OnePlus 5.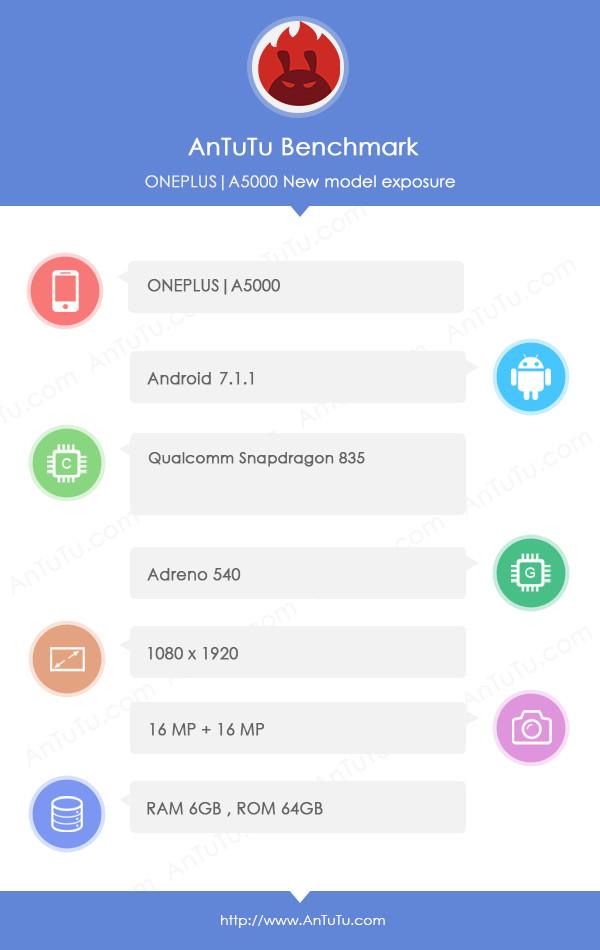 Based on the previous leaks, the device was having an 8GB RAM. But now the new leak claims that it would have a 6GB of RAM too.  But we don't have any other information about this 6GB RAM variant and we are not sure about the authenticity of this leak. However, let's assume it. Let's expect a 6GB variant as well. However, it won't be launched with the 8GB RAM variant, so it must be a late variant. Keep an eye on this page for more updates about this news.